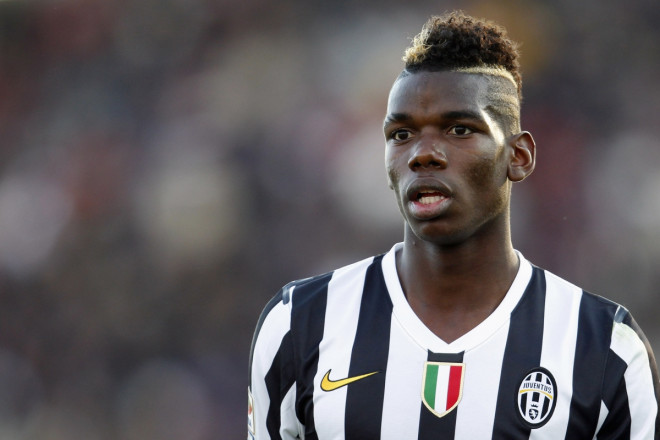 Paul Pogba's agent Mino Raiola has revealed that even though his client is happy at Juventus he will be open to listen offers from other clubs after the World Cup, with Manchester United reportedly set to battle Real Madrid and Paris Saint Germain for his services.
David Moyes is planning a huge overhaul in the summer and one of his mains target is to find a midfielder to shape the game, as the squad is still missing a creative player since Paul Scholes' retirement.
Pogba, who quit United in 2012 after becoming frustrated by a lack of opportunities under Sir Alex Ferguson, is said to be on Moyes' shortlist of players, which also includes Bayern Munich star Tony Kroos and Borussia Dormund wantaway Ilkay Gundogan.
Pogba's agent has increased the speculations about a summer move, claiming that he is open to discuss the French international's future after the Brazil World Cup.
"For now Pogba doesn't want to move away but if one day came a crazy offer for him and for Juve we will assess it together," Raiola said to Italian newspaper Tutto Sport.
"My priority is always the same: to look after the players I represent. Between now and the World Cup, nothing will happen. Everything you speak of - a renewal or a possible transfer - will be carefully assessed, but only after Brazil."
But at the same time he admits that Pogba will also consider signing a new contract with Juventus.
"We will evaluate everything after the World Cup: any offers from other clubs, as well as proposals to renew his contract at Juventus. Everything is postponed, as Juventus know.
"I repeat: there are no problems of any kind. Pogba is happy with Juve, just as Juve are glad to have Pogba. He still has a contract in Turin until 2016. There is no rush, no urgency."
Meanwhile, recent reports in Italy claimed that both Real Madrid and PSG are set to outbid United for Pogba by launching a £70m bid to secure his services.