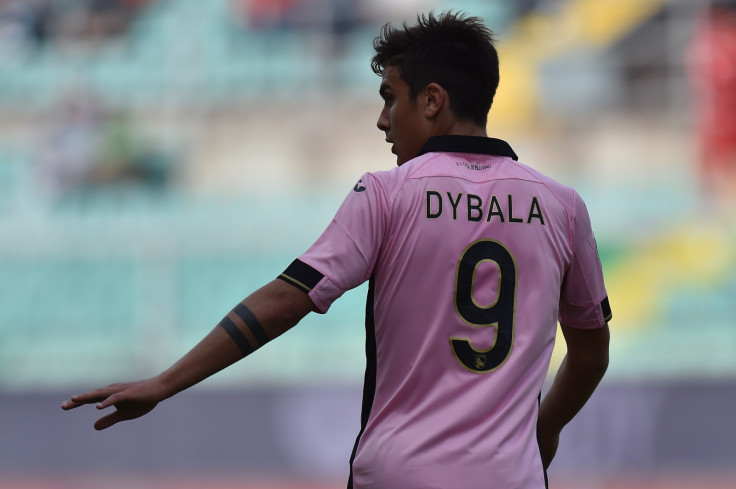 Palermo forward Paolo Dybala admits he would like to join a club playing in the Champions League but is reluctant to discuss the possibility of a summer transfer.
Dybala, 21, remains heavily linked with a move away from the Stadio Renzo Barbera with Palermo president Maurizio Zamparini having confirmed interest from both Manchester United and Arsenal within the last four months.
The outspoken president has been outspoken in his efforts to drum up interest in the club's prized asset, placing a €40m (£29m, $43m) price tag on a player he has also likened to Barcelona's Lionel Messi.
Dybala is widely expected to be sold at the end of the season having turned down the club's offer of a new contract.
While the Argentine forward believes a move to a side competing in Europe's premier competition next term will bolster his chances of being recognised at international level, he is wary of keeping an amicable relationship with the Palermo support.
"I want them both [to play in the Champions League and for Argentina]" Dybala told Rete Palermo. "If I played in the Champions League, then I would have much greater odds of being called up for the national team.
"But it would be disrespectful towards the Palermo supporters if I said I wanted something else.
"I am very happy with my situation in Sicily and above else, I am focused on our season. We still have much to prove."
In March, Zamparini revealed he had received two offers that fell short of his valuation of Dybala, one from Serie A champions Juventus and the other from Arsenal.
Arsene Wenger quickly refuted his claims however and indicated the club has no interest in signing the former Instituto youngster, with Gunners shareholder Alisher Usmanov also denying involvement on the behalf of his company Red and While Holdings.