Palermo President Maurizio Zamparini confirms Arsenal and Juventus offers for Paulo Dybala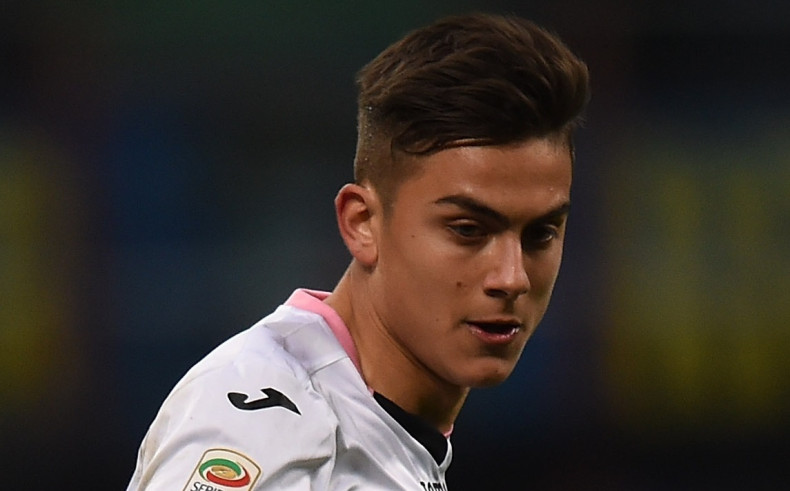 Palermo president Maurizio Zamparini has confirmed both Arsenal and Juventus have already made offers to sign Paulo Dybala while claiming that although the striker's first choice is to remain in the Seria A, the gunners will be his preferred club should he move to the Premier League.
After the coveted 21-year-old striker decided against renewing his contract at Palermo, the outspoken chief conceded his departure at the end of the campaign and looks like he is trying to take advantage of his big reputation around Europe to get the most for his services.
Zamparini has indeed spoken with different Italian media in recent weeks, comparing the forward with Barcelona legend Lionel Messi, while making a public auction for the player in order to get any suitors to match his €40m (£29m, $43m) valuation.
The president himself confirmed Manchester United made an approach during the January transfer window to secure his services, while in recent weeks the Argentinian starlet has also been linked with Arsenal, Manchester City, Paris Saint Germain, Juventus, and Barcelona.
While reports in Spain on 31 March claimed Barcelona are ready to battle for his services, Zamparini has now said that the Gunners and Juventus have been the first to make their bids while insisting on his €40m tag.
Speaking to Radio Marte Sport, the Palermo president confirmed: "Juventus and Arsenal have already made offers for the boy. [Pierpaolo] Triulzi, his agent, will be in Italy on Friday. [The price] hasn't changed. Someone like Dybala cannot be worth less than €40m."
Zamparini had previously said that with the Italian clubs unlikely to meet his demands, Dybala's future was in the Premier League or PSG.
However, the president has now claimed that the Argentinian would rather to stay in Italy instead while Arsenal would be his first choice in case he finally makes the move to England.
"He would prefer to stay in Italy -- he still wants to play in Serie A. Of the English clubs that have shown interest, though, Arsenal is his first choice because of the way [Arsene] Wenger makes his team play.
Nevertheless, Dybala, who has scored 12 goals in 27 appearances this season, recently claimed his dream moves would be Barcelona or Manchester City.