Numerous reports are making the rounds over Manchester United striker Dimitar Berbatov's future, with the star reportedly fielding interest from QPR and AC Milan.
Milan are on the lookout for a replacement for their departed striker Zlatan Ibrahimovich, who undertook a big-money move to PSG last month.
And the Manchester Evening News are claiming that the club are currently in negotiations over a price, with United holding out for a £5 million fee for the man they purchased from Tottenham just four years ago for £30.75 million.
While Ferguson has insisted he hopes to keep Berbatov at Old Trafford, the Bulgaria international is in search of more game time, and his agent hinted that he would jump at the chance to join Milan if they made the right offer.
'Dimitar likes Serie A and would be happy to discuss a move [to AC Milan]," Emil Dantchev said.
Meanwhile, reports have also connected Berbatov with a possible move to QPR, where the striker would certainly get more game time than he currently receives under Ferguson.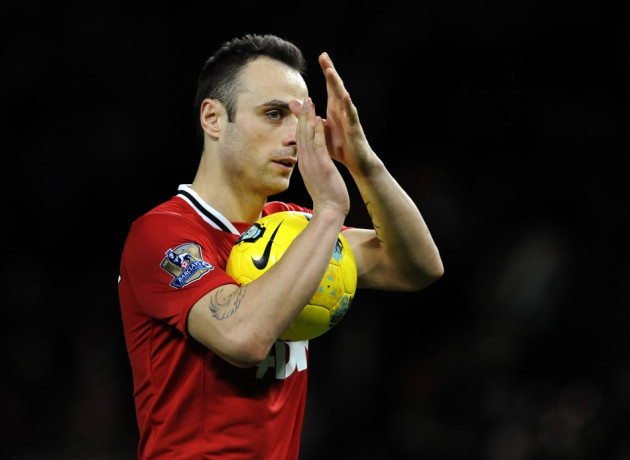 United have a good transfer relationship with Rangers, having sold Park Ji Sung to the club already this summer, and sending Federico Macheda and Fabio da Silva there on loan in January and in this transfer window respectively.
But Mark Hughes is staying tight lipped over the situation, and says he won't comment on Berbatov or any other transfer until the deal is official.
"There are a lot of names flying around," he told Sky Sports. "That is a new one on me, in fairness.
"At this time of year, there are a lot of names flying around. But we prefer to get the job done, get the business done, and then we announce it."
Ferguson has said that he is still interested in bringing new faces to the United squad for the start of next season.
And with big-money targets including Lucas Moura and Robin van Persie, the club will be looking to push hard for as much extra cash as possible while they negotiate prices with Sao Paolo and Arsenal respectively.