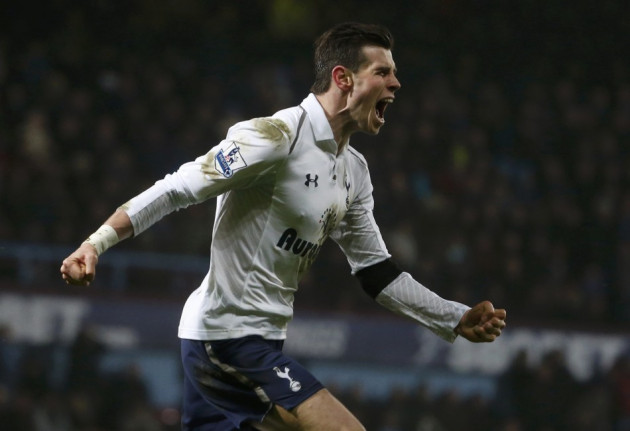 Gareth Bale says he has a great relationship with manager Andre Villas-Boas as he hinted that he will remain at Tottenham for at least another season.
Bale's future has been the subject on an unprecedented amount of speculation this summer after the Wales international had his best season yet for Spurs, with Manchester United recently being named as potential suitors as well as Real Madrid.
Tottenham have continually reiterated their desire to keep Bale but his agent said earlier in the summer that he would be open to discussions with Real Madrid, signalling that the 24 year old would consider a move to a club that could offer Champions League football next season.
But Bale has come out to speak about how positive his relationship with Villas-Boas has been since the Portuguese tactician took over last summer, insisting that their understanding will continue to bare fruit for both parties in the next campaign.
"We have a great relationship," he said, according to Metro. "Last season we had a great campaign and obviously we came up short but we had a great working relationship on and off the field.
"We chatted quite a lot about tactics and stuff like that. He definitely got the best out of me last season and hopefully can again."
United were believed to have launched a £60m bid for Bale with the side aggressively going for the winger alongside midfield target Cesc Fabregas.
Both targets appear unlikely to leave their prospective clubs, with Barcelona once again coming out to insist that there will be no negotiations over Fabregas's position at the club.
United appear to be ready to break the bank with their deals in the hopes of showing that the club can still compete with the best despite not having Sir Alex Ferguson in the dugout anymore.