Manchester United striker Dimitar Berbatov is reportedly set to sign for Fulham after turning down offers from Serie A sides Fiorentina and Juventus. The 31 year old Bulgarian has made no secret of his desire to leave Old Trafford, following the lack of first team football last season.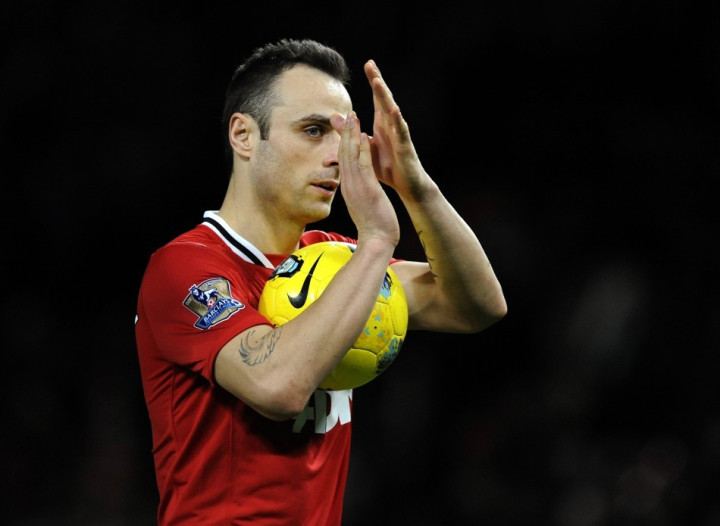 Fiorentina were believed to have completed the transfer and the club has claimed a verbal agreement was in place with the player before last-minute bids from Juventus and then Fulham. In fact, the Italians claim agreements had been reached with the club and the player and Berbatov was due to appear in Florence for a medical. Unfortunately for them, the invitation from former coach Martin Jol was too much for Berbatov to turn down. However, the Bulgarian's change of heart did not make the Italian club very happy.
"ACF Fiorentina announce that the transfer for Dimitar Berbatov definitively collapsed after an agreement with Manchester United had been concluded (with shared exchange of contracts, the first instalment paid and the financial guarantees for the second instalment ratified) and after reaching a verbal agreement with the player over his contract," a statement on the club's official Web site reads.
"During today the English club had allowed their player the written permission to come to Florence for a medical and to sign his contract. The player got on the flight with his agent and on tickets paid for by Fiorentina. He never arrived in Florence. This was down to outlandish and arrogant behaviour of other clubs, who have nothing to do with fair play and sporting ethics that go even beyond the confines of fairness. As for the player, apart from his characteristics and his value on the field, at this stage we are happy he didn't come to Fiorentina. He did not deserve our city, to wear our jersey or the values that represent it," the statement concluded.
A Goal.com report states Berbatov, who was due to board the flight to Florence, recieved late notification the Turin club could better the £4m package the Viola were offering and he failed to board the plane. The day's dramatic events then took another twist, after Giuseppe Marotta, the director general at Juventus, later announced the former Spurs man had rejected them as well, to join Fulham.
"We contacted Manchester United about [17.00] when we found out that Berbatov rejected Fiorentina's offer. We then contacted the player's agent and he said to us that Berbatov had an offer from his former coach to join Fulham. Berbatov wanted to stay in England because of his family, it's a life choice not a matter of money," Goal.com quoted Marotta as saying.
Fulham fans will welcome the signing of Berbatov, particularly since the Cottagers have lost star player Moussa Dembele to Spurs. Meanwhile, Jol's side have bid £2m for Sunderland winger Kieran Richardson. French striker Bafetimbi Gomis, from Lyon, has also been spoken of as a possible target and a £6.5m bid has been offered. However, Jol is likely to face severe competition from AC Milan.