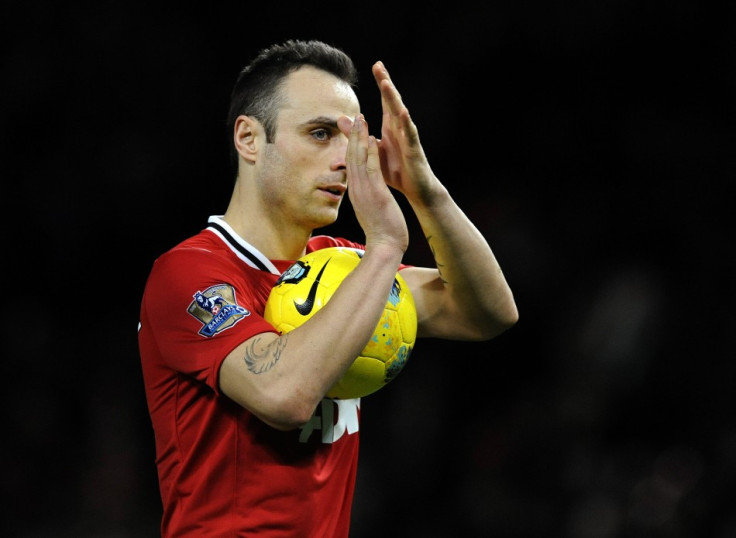 Manchester United's forgotten Bulgarian striker, Dimitar Berbatov, has hit upon a novel form of protest as he continues to angle for a move away from Old Trafford in search of more first team football. The 31 year old former Tottenham striker moved to Sir Alex Ferguson's side from Spurs four years ago for a club record £30.75mn and has scored 56 goals in 149 league games for the Red Devils since then.
The Sun reports the former captain of his national team took to popular social networking Web site Facebook, where he spoke of his intense desire to leave the club. The same statement was also released on his official Web site.
"Because I am tired of speculation, I am telling you this. I read the papers and I see they say 10 million pounds is my price. I go and talk with Sir Alex, and he says to me 5 million..So who is telling the truth, what do you think??..And the truth is, I love this club, but I am not going to be useful to anyone, if I am not playing. And I want to play, I want to help. But for unknown reasons its not going to happen, or my chances will be limited, so it's better for everyone if we say goodbye. If not, I am professional and I will keep doing everything I can, to help my team and my teammates, whenever I have opportunity to do so, the clearly frustrated forward told his fans.
Berbatov has not quite lived up to his promised potential in his time at Old Trafford so far. He scored 23 goals, in all competitions, in each of his two seasons with Spurs but has crossed the 20-goal mark only once since - in the 2010/11 campaign when he netted 21 times in 42 appearances. In addition, the presence of youngsters such as Javier Hernandez and Danny Welbeck, along with established attacking options like Wayne Rooney, Nani, Antonio Valencia and Ashley Young, means it is easy to understand why Berbatov has found playing time hard to come by.
Unfortunately for Berbatov, while his contract with the club actually originally expired at the end of the recently concluded season, the club opted to activate a clause that renewed the deal for one year. The decision, taken by Ferguson, understandably made Berbatov unhappy but was explained as the club not wanting to lose the player on a free transfer. The report in the Guardian stated Berbatov was on a £100,000 per week deal and would not receive a pay hike. More importantly, the club now values him, the Telegraph suggests, at around £5mn.
The Mirror suggests there is interest in the player from Turkish club Galatasaray and quoted the club president Unal Aysal as professing his admiration for the player. The report also states there is interest from Italian club Lazio, French side Paris St Germain and his former club Tottenham.
"The Bulgarian is a great forward," said Aysal, "I want him to join us but, of course, coach Fatih Terim has the final word."