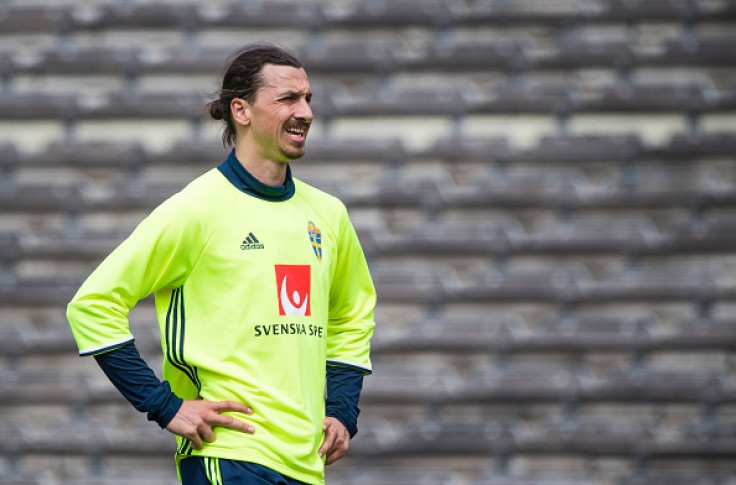 Bayern Munich's incoming manager Carlo Ancelotti believes Zlatan Ibrahimovic is exactly the type of signing Manchester United need during the summer transfer window to help get them back to the top of the Premier League. The Swedish forward is out of contract at Paris Saint-Germain and has confirmed that he is set to leave the Ligue 1 outfit and will be available on a free transfer to interested clubs.
The former Inter Milan and Barcelona forward has been heavily linked with a move to Old Trafford, more so following Louis van Gaal's dismissal and Jose Mourinho's potential arrival as the Dutchman's replacement. He enjoys a good relationship with the Portuguese manager following their spell together in Italy and is likely to join him in the Premier League, one of the two top leagues along with the Bundesliga that he has not played in during his illustrious career.
According to the Guardian, Ibrahimovic - the top scorer for PSG as they recorded a league and cup double this season – has told the 20-time English champions that he is willing to join them in the summer, but only if they pay him £220,000 a week ($323,000) which would roughly set them back by €15m (£11.3m, $16.6m) per season. Ancelotti, however, has urged the Red Devils to complete the signing as he is confident that the Sweden international will help the young team discover the 'winning mentality' that they had during the days of Sir Alex Ferguson.
"I think he (Ibrahimovic) is not young but still fit. He has a real winning mentality. Maybe Manchester United need this kind of player with experience. They are all young," Ancelotti said, as quoted by the Manchester Evening News.
"Ibrahimovic is a really, really unselfish player. He is one of the few talented players who doesn't have to say on the pitch, 'I want to score'."
"He was really helpful at PSG when he arrived there. There was not a winning mentality. He was able to build a strong mentality at the club by example. The fact that PSG is now one of the top teams is a reward for Ibrahimovic," he explained.