Manchester United are hoping that a player-plus-cash swap deal involving Javier Hernandez will tempt Atletico Madrid to let Rademal Falcao go in the summer, despite Chelsea and Manchester City being heavily linked with the striker over the season.
Hernandez has been back to his best form for United this campaign, but the Mexico international is often left on the bench in favour of the likes of Wayne Rooney, Danny Welbeck and Robin van Persie.
Speculation has surrounded a possible exit for the striker previously, but both he and Sir Alex Ferguson have denied the possibly of a move to elsewhere.
But in the midst of reports that Falcao has already agreed a deal to make the move to Old Trafford under the noses of Chelsea and City, the Daily Mail claims that Ferguson is ready to offload his striker for a player who he believes could be the key to success in Europe.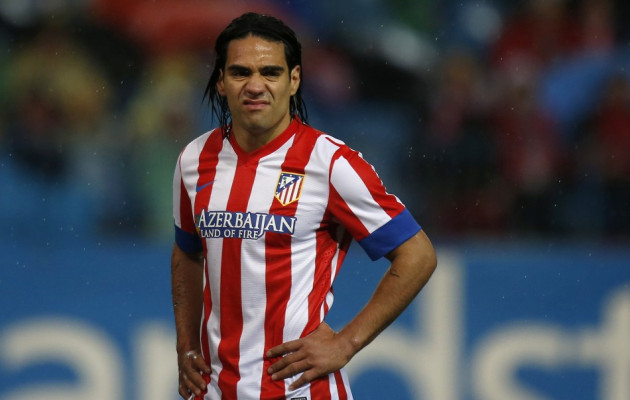 United lead the Premier Lesgue table by 12 points, requiring an additional 10 points from their final seven games to clinch a record 20th title.
Domestically, the club have seen off multiple sides posing a threat to their dominance, but on the European stage they have come up short since their last appearance in the final in 2011.
After their 3-1 loss to Barcelona at Wembley, the side went out of the group stages after a shock loss to Basel in 2011, before Jose Mourinho's Real Madrid knocked them out cruelly at the last 16 stage this term.
Falcao has been on fire in the La Liga, standing tall alongside Cristiano Ronaldo and Lionel Messi with 22 goals this season. The 27 year old could prove to have similar impact to Van Persie, with the Dutchman immediately bringing goals to the side when he moved last summer to help them into the title winning position they currently enjoy.
Falcao has a release clause worth £47m, which would make him Ferguson's most expensive purchase, but the side are hoping if they can offer Hernandez they can bring the cash price down to £27m.