Juventus midfielder Claudio Marchisio has admitted he is flattered by reported interest from Manchester United and Monaco.
The Premier League champions are in the market for a central midfielder and have been linked with a move for the Italy international. Meanwhile, big-spending Monaco, who are looking to challenge 2012/13 Ligue 1 champions Paris St Germain next season, have also been tracking the 27-year-old.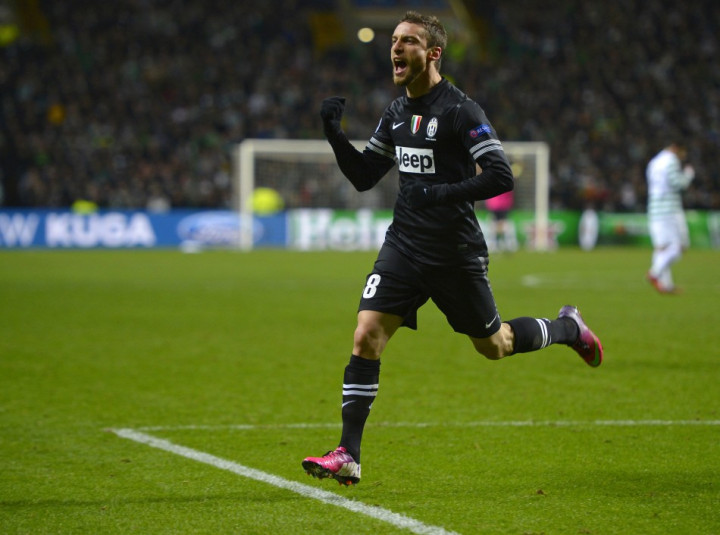 Marchisio is presently on national duty at the FIFA Confederations Cup in Brazil but has confirmed he will return to discuss his future with the Bianconieri. He revealed he could make a summer exit if he was unconvinced by their plans for him.
"I will have to talk to Juventus. I want to see if I'm still important for them. If not, then it is only normal for me to look at other teams. It has been said that my intentions are decisive, but it takes two to tango," Marchisio pointed out.
"Eventual offers from Manchester United or Monaco make me proud, but nobody has called me. Now I am focusing on the Confederations Cup and after that I'll understand what's real and what isn't," the midfielder stressed.
A product of Juventus' youth academy, Marchisio can operate either as an anchorman or an attacking midfielder and can even play on the flanks if needed. He is known for his work rate, vision, link-up play, dribbling and long-range shots. He made 38 appearances in all competitions for the club last season, notching eight goals and four assists.
The Juventus star, who is set to feature in an advanced role for Italy against Mexico, in Cesare Prandelli's 4-3-2-1 system, has labelled the tournament in Brazil a dress rehearsal for the 2014 FIFA World Cup.
"Prandelli's philosophy remains the same, so whether I play a few metres further in front or behind makes little difference. I am accustomed to changing position and the coaches I work with know my versatility," Marchisio said.
"The Confederations Cup is a dress rehearsal for the World Cup, but it remains a very important tournament. We must follow up the excellent Euro 2012 performance, while we are also testing ourselves in the climate we'll see next year," the Italian added.