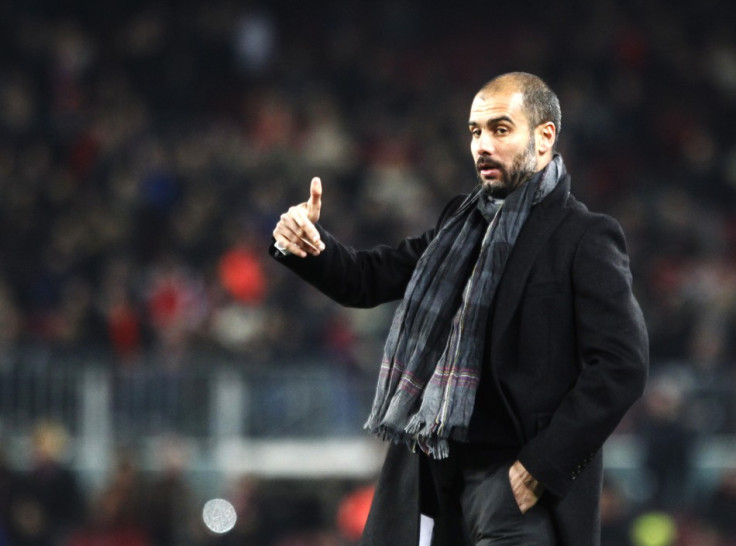 Manchester United want ex-Barcelona boss Pep Guardiola to take over the managerial post when Sir Alex Ferguson retires, according to the Daily Mirror.
Guardiola lead the Catalans to the Copa del Rey title in his last game in charge and is now expected to take a year-long break from management. The report speculates that when Ferguson finally does step down at the end of next season, the road to the manager's chair at Old Trafford will await the former Spain international.
There has been much speculation regarding Ferguson's future after Wigan Athletic chairman Dave Whelan stated the 70 year old would call it quits next season. However, American broadcaster Charlie Stillitano, who is a long-time friend of the Red Devils' boss, dismissed those claims and said Ferguson had himself told him he had no intention of leaving Old Trafford anytime soon.
The Scot, who has often stated only his health would dictate when he stepped down as United boss, celebrated 25 years at the helm at Old Trafford last November. In that period, he has won 12 league titles and two European Cups, among an assortment of others that includes the FA and Carling cups.
United officials have reportedly asked Guardiola to keep them informed of future plans. Meanwhile, Chelsea continue to pursue the 41 year old, who led Barcelona to 14 titles in his four years at the Camp Nou.
In other United news, wing back Fabio Da Silva's proposed loan move to Benfica is on the verge of falling through as the player wants to remain in England, reports The Sun.
Fabio, who moved to Old Trafford from Fluminense in 2008, has only made eight Premier League starts for the Red Devils so far. The 21 year old had been expected to spend next season with the Portuguese outfit. However, the Brazilian is said to have had second thoughts about moving to Lisbon as he feels only regular first-team action in England would improve his chances of breaking into the United team in the near future.
The report adds that QPR manager Mark Hughes is monitoring the situation and is hoping to convince Ferguson to send the player to Loftus Road for next season.