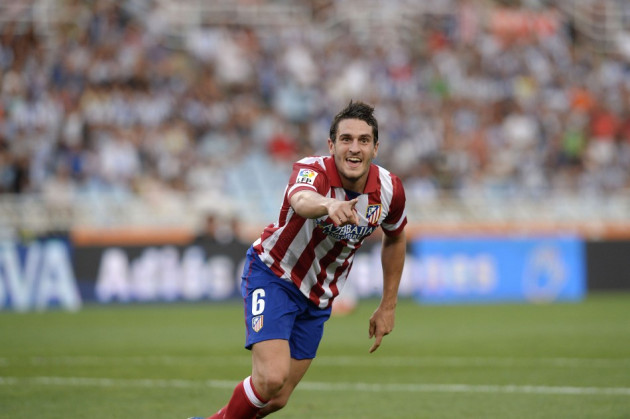 Manchester United have renewed their interest in Atletico Madrid midfielder Koke with the hopes of making a bid in January for the 21 year old.
Koke was on Sir Alex Ferguson's radar and has been dubbed the 'new Xavi' by many pundits for his creative work in the midfield and as a result of his efforts David Moyes is also believed to be interested in acquiring his services.
With this in mind the Daily Mail are reporting that United are set to launch a bid in the winter transfer window as they continue to work on an area which has proven to be a problem within the squad for a matter of seasons now.
Ferguson went so far as to bring Paul Scholes out of retirement in efforts to cope with problems in the middle of the park last season.
It would appear unlikely that the 38 year old will take to the pitch again for United and while David Moyes signed Marouane Fellaini he failed to land big-name midfielders Thiago Alcantara and Cesc Fabregas in the summer. The Belgian international has been somewhat underwhelming so far this season, compounding the United manager's concerns.
United's start to the season has been widely documented as disappointing in general and with the side currently sitting ninth in the Premier League table their 4-1 loss to Manchester City highlighted just how off the mark they are with incoming manager Moyes.
And the paper claims that with Koke currently keeping Atletico in the race for a top spot in La Liga alongside Real Madrid and Barcelona, United believe that he could be their answer to improve the midfield significantly and appease fans who were particularly disappointed after the summer transfer window.
Koke's experience with Atletico and with the Spain national side has shown maturity beyond his years and he could be a long-term prospect for United as well as a short-term fix to their current problems.