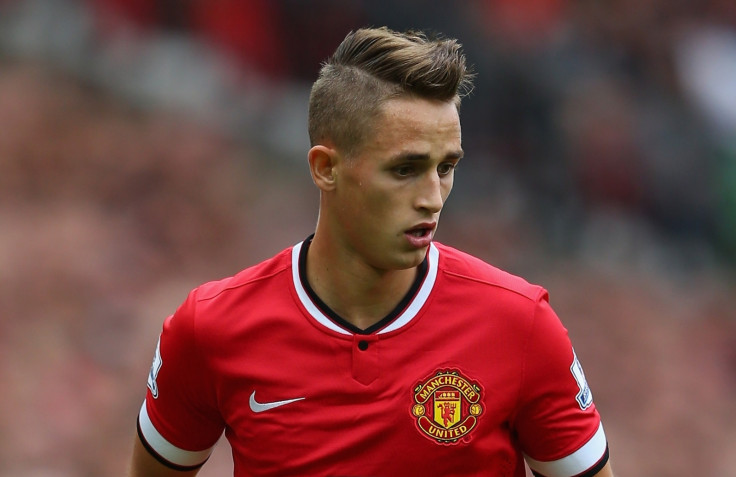 Adnan Januzaj's agent Dirk de Vriese has revealed that Manchester United have rejected an offer from Paris Saint-Germain to take the Belgian on loan for the rest of the season.
The Belgian international, who signed a new contract after impressing last season under former manager David Moyes, has struggled to nail down a regular starting spot under new manager Louis van Gaal. He made 27 appearances last season, but has made only 11 this season with just four being from the start as opposed to 15 last season.
It was widely expected that Januzaj will leave on loan and continue his development either in the Premier League or abroad. Earlier in the month, a report suggested that the Dutch manager was ready to let the player leave the club on a temporary basis after telling chief executive Ed Woodward that the winger was not in his plans for the current season.
However, the 19-year-old winger's agent has revealed that the Old Trafford club had rejected an offer from PSG for the United youngster. The boss has seemingly made it clear that Januzaj will not leave the club on-loan or on a permanent basis this month.
"Yes, PSG have shown themselves to be interested this winter. They directly contacted Manchester United for information," de Vriese, said as quoted by the Telegraph.
"But Louis van Gaal announced that he [Januzaj] cannot leave this winter. Not as a permanent transfer nor as a loan."
The agent is now confident that his client will remain in Manchester and fight for a place in the starting XI, as he is sure that the manager will not change his mind before the end of the ongoing January transfer window.
"The coach considered him as an important player for squad. He is counting on everyone. It seems like a definitive decision, I don't think that it can change," the Belgian international's agent added.