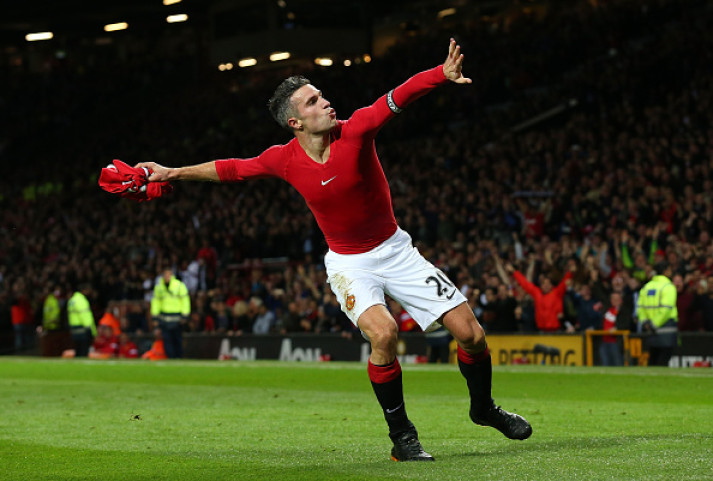 Manchester United striker Robin van Persie has refused to commit his long-term future to the Premier League giants after struggling during the first part of the campaign.
After an inconsistent last season under David Moyes due to a number of injuries, the Dutch striker was expected to lead the Old Trafford attack following the arrival of his compatriot Louis van Gaal to the club.
Van Persie scored 26 league goals in his debut season at Old Trafford to help the side of then manager Sir Alex Ferguson win the Premier League. However, the former Arsenal star has struggled to replicate that form both last season and in the current one, having scored only eight goals in 20 Premier League appearances.
With his contract at Old Trafford set to expire in the summer of 2016, the 31-year-old hitman reveals he is uncertain over his long-term future at the club.
"It is not up to me. For the moment I am staying here for 18 months. That is it really. I can't look into the future. I don't know what is going to happen after that. We shall have to wait and see," Van Persie said, according to The Guardian.
Even though United have formidable attacking options, with the likes of Radamel Falcao, Wayne Rooney, Angel Di Maria and Juan Mata, Van Gaal's side have only scored 36 goals in 22 Premier League games.
Van Persie is aware of the poor numbers but believes the team and himself are going in the right direction to overcome the situation.
"Obviously we are not scoring enough goals, including me. I have to be honest," he said.
"But if you look at [it] - I get chances every game. That is what makes me happy. I get one or two, sometimes three. When you look at the chance, for example, against Cambridge, I don't think I can blame [Angel] Di Maria for the great pass or blame myself for the way I hit it. I am convinced that if we keep doing what we are doing, because we do create chances, if the strikers just take those chances that we are doing I think we have a chance of scoring again.
"I think everyone in the team is responsible. Everyone feels responsible. I do definitely. This year I have played something like 20 games and I have scored eight goals. I am not happy with that. I want to score more. I will do everything, every day in training and during the games I will keep doing what I have been doing for the last 10 years to make those goals. It makes so many people happy. Including me."