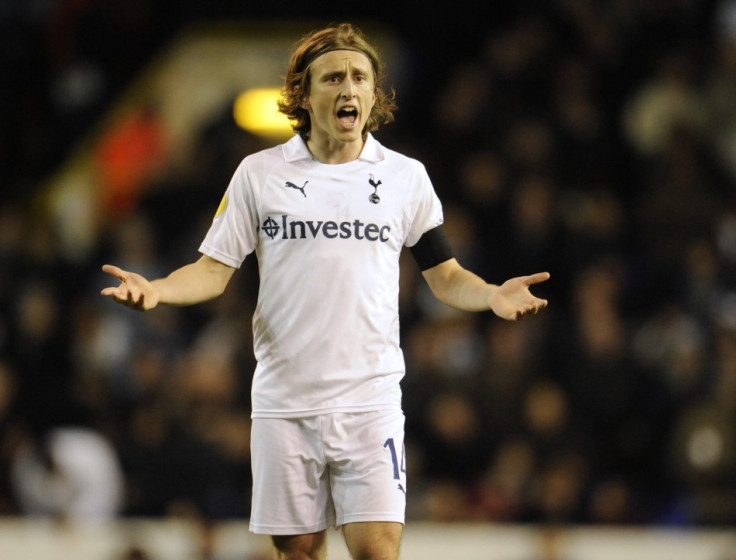 Amid reports (read the IBTimes UK report here) Croatian playmaker Luka Modric could move to Old Trafford, Spurs have now stepped forth to insist they will not give up their star player for anything less than £40mn, according to a note in the Independent.
Modric, whose future has been the centre of discussion for quite some time now, still has four years to go on his contract at White Hart Lane, meaning we could be in for a repeat of the ultimately futile pursuit of the midfielder by Chelsea a few transfer windows ago. It also means Tottenham chairman Daniel Levy is in a strong enough position to get significantly more than the £22mn Manchester United have reportedly offered.
However, despite the Red Devils' interest, Modric could still end up not moving to Sir Alex Ferguson's side as Spurs would obviously prefer the 26 year old move to a different league, so as to not provide their rivals with any advantage.
Moreover, Levy also made it clear he wanted Spurs to land a Champions League spot next season and needed his best players around to do that. Nevertheless, Modric, who was keen on going to Stamford Bridge last season, is once again getting itchy feet.
Spurs are in a dilemma now and in a situation not unlike that surrounding Cesc Fabregas and Arsenal. The Gunners were eventually forced to sell their captain, to Barcelona, for £30mn (deemed a bargain by both clubs) and made a terrible mess of things, as a result, in the opening stages of the 2011/2012 season. Tottenham will have their London rivals in mind when they make their decision.
The Croatian, who will represent his country at the 2012 European Championships in Poland and Ukraine, is being offered a four year contract worth £125,000 per week by United, according to a Daily Mail report. However, the player is expected to make an announcement only after the Euros.
Meanwhile, French midfielder Paul Pogba has reportedly sent goodbye messages to his Manchester United team mates, following his decision to join Italian champions Juventus, according to another Daily Mail report. The 19 year old French youngster rejected a new contract at Old Trafford and is expected to sign a four year contract worth £20,000 a week with Juventus on1 July.
Pogba, who was transferred to United from French club Le Havre in 2009, is considered one of the best players in the Red Devils' youth academy.