Manchester United have reportedly made contact with Real Madrid, regarding the availability of playmaker Mesut Ozil.
The Red Devils' attempts to land a talismanic midfielder in this transfer window have failed so far, with Thiago Alcantara joining Bayern Munich and top target Cesc Fabregas determined to continue at Barcelona.
David Moyes has now earmarked Ozil as a top target and, according to ESPN, United have now approached Madrid to enquire if they are open to selling either the Germany international or his midfield partner and former Tottenham Hotspur star Luka Modric this summer.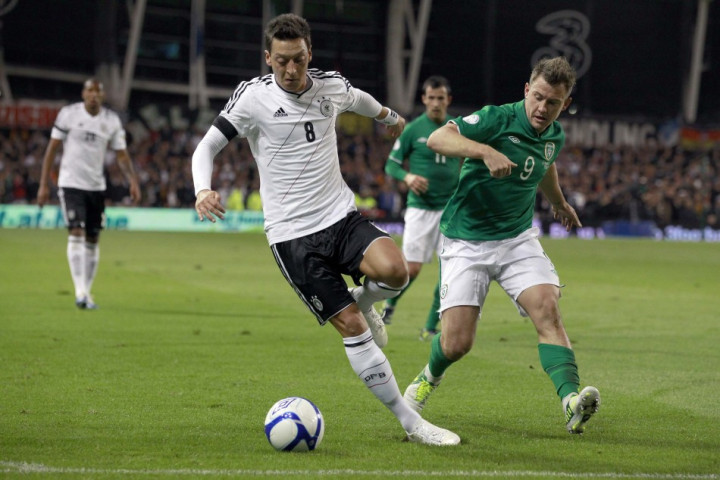 Meanwhile, the Daily Mail reports the situation has progressed further and the Meringues have responded positively to United's approach and have informed the Old Trafford chiefs that they can have Ozil, if they shell out £40m.
Madrid have been chasing top target Gareth Bale all summer but are understood to be unwilling to meet Spurs' massive price tag for the Welshman in one full payment this summer, especially after signing midfielders Asier Illarramendi and Isco in big-money moves. However, offloading Ozil or even Modric to United could help the Spaniards balance the transfer books and land Bale.
Both Ozil and Modric are long-time targets for United. Sir Alex Ferguson had attempted to sign the German before he made his £12.5m move from Werder Bremen to Madrid in 2010, and was also keen on snapping up Modric while the Croat was at Tottenham.
The Daily Mail report also claims Ozil's camp have made it clear to Madrid that he would welcome a move to United. The 24-year-old is under contract till 2016 but is understood to have concerns regarding his role next season with the Meringues' relentless pursuit of Bale. Also, Isco is expected to start regularly in the attack alongside Cristiano Ronaldo this season, while even the out-of-favour Modric has found game time in pre-season under new manager Carlo Ancelotti.
The newspaper suggests United are also keeping tabs on Anzhi Makhachkala's Brazil attacking midfielder Willian, who is also a target for Liverpool and Tottenham.