Manchester United transfer news: Red Devils confirm Adnan Januzaj's move to Real Sociedad
Januzaj says his time at United 'didn't go the way' he wanted it to go.
Manchester United have confirmed their winger Adnan Januzaj has completed a permanent switch to Real Sociedad on 12 July.
The 22-year-old came up through the ranks of the Red Devils' youth system and was handed the first-team debut by former manager David Moyes. He impressed in the first half of the 2013/14 campaign and was handed a new contract in October 2013.
Januzaj struggled to impress under Louis van Gaal reign and was even sent out on loan to Borussia Dortmund. The Dutchman was replaced by Jose Mourinho and the former Real Madrid and Chelsea manager sanctioned the winger's loan move to Sunderland, where he failed to impress.
A statement on United's official read, "Adnan Januzaj has completed a transfer from Manchester United to Real Sociedad."
The Belgium international, who made 66 appearances for the Old Trafford club has signed a five-year deal with Sociedad. The La Liga outfit secured his services for a fee around £9.8m ($12.6m), according to the BBC.
Januzaj took to social media to express his unhappiness that it "didn't go the way" he expected at United and went on to thank "some of the coaches and staff" at the club for their support during his time at Old Trafford.
"Where to start... I've had some incredible moments with Manchester United since I joined. I want to say a massive thank you to all my team-mates that have come and gone from the club. It's been a pleasure to play with you all," Januzaj tweeted.
"Thank you to some of the coaches and staff that work at Manchester United to make it such a great club! Unfortunately, my time at the club has come to an end and it didn't go the way I wanted it to go but I will always have love for Manchester United.
"And finally, a huge thank you to the fans that have stuck by me through the good and bad times! I will never forget that positive support. Thank you #GGMU."
Januzaj becomes the eighth player to be allowed to leave the club by Mourinho this summer. United released Zlatan Ibrahimovic, Faustin Makela and Kayne Diedrick-Roberts after their contracts expired.
Josh Harrop joined Preston North End on a permanent transfer, while Wayne Rooney ended his 13-year-old spell at the club and rejoined Everton. United allowed Regan Poole and Dean Henderson go out on loan to Northampton Town and Shrewsbury Town, respectively.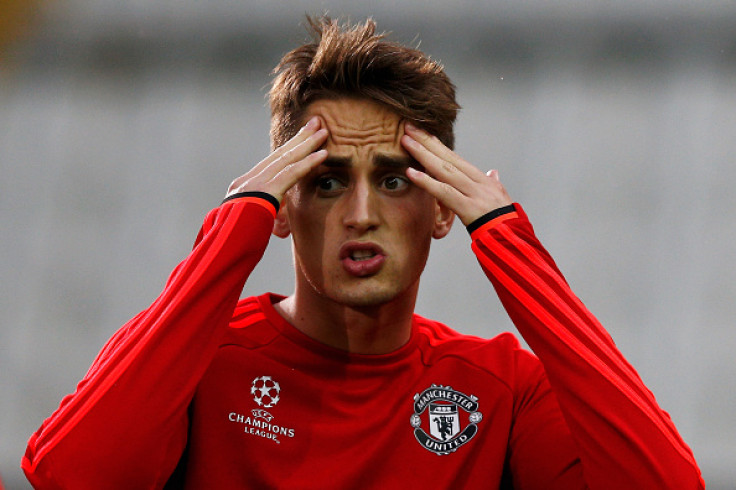 © Copyright IBTimes 2023. All rights reserved.