Manchester United will regret failing to sign Portugal star Renato Sanches, according to former Red Devils winger Nani. He is one of the future prospects in Portugal and his form for Benfica last season saw him attract interest from top clubs across Europe.
The 18-year-old's meteoric rise has seen him make it to the national squad for the Euro 2016 and he has been one of the star players for Portugal as they progressed to the semi-final after eliminating Poland in the last eight of the tournament.
Before the start of the European championship, the midfielder was heavily linked with a move to Old Trafford. Sanches snubbed a chance to join the 20-time English champions and joined Bayern Munich on a €35m (£29.3m, $38.9m) fee. Nani claims it is the player who snubbed United and not his former employers, who rejected a chance to sign his compatriot.
"Renato would have been a great signing for Manchester United. I have no doubts. But he had a choice – and the choice he made was Bayern Munich," Nani explained, as quoted by the Guardian.
"I hope he has made a good choice and that he is happy in his career, but I think United will now know what a big player they have missed.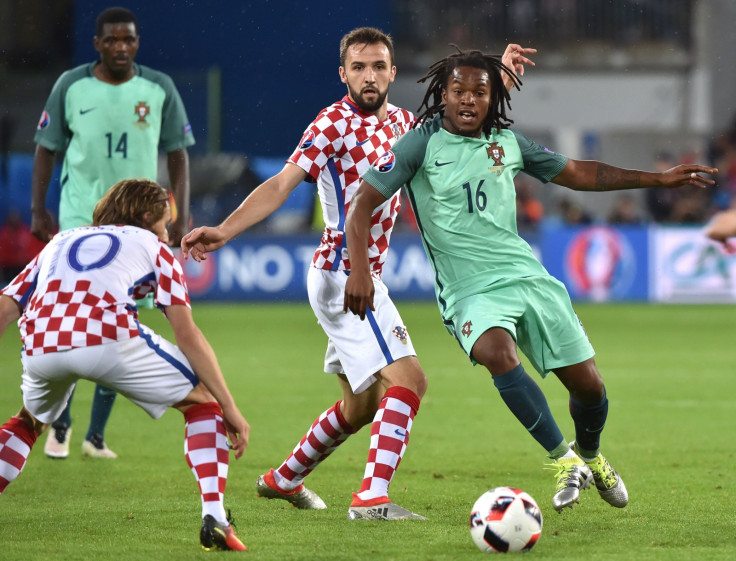 "Renato is a very confident player. He is very young, but he already has a great personality for the game. He isn't scared to play in the big games and he isn't scared to show his qualities against any opponent."
"It is good to see another young player want to be a star and to achieve his dreams. You must be like that. You can't be afraid of anything – and he isn't."
Meanwhile, Southampton defender Jose Fonte has also echoed comments made by Nani. He believes that United missed out on signing a quality player in Sanches.
"As a Premier League player myself – for me, they missed out on a very good talent. Lucky Bayern Munich that they have him," he explained.