Manchester United Plan to Offload Zaha in January – Report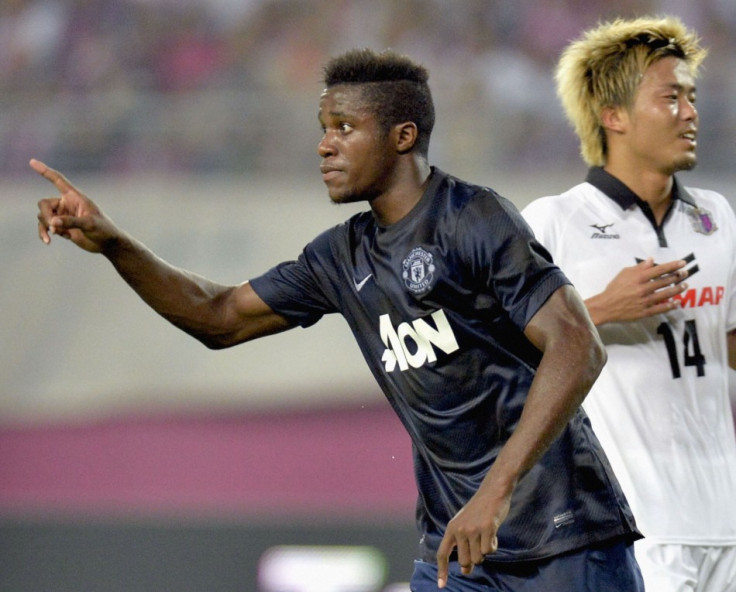 Manchester United winger Wilfred Zaha, who joined the club this summer, could already be preparing for an exit from Old Trafford. According to the Daily Mail, United manager David Moyes is considering loaning out Zaha in an attempt to give him more playing time.
Zaha, who was Sir Alex Ferguson's last signing as manager, has found it difficult to force his way into the team this season. After a promising season with Crystal Palace in the Championship, the England international was expected to excel in the Premier League.
The Ivory Coast born player featured prominently during the pre-season tour and even played in the Community Shield game against Wigan Atheltic. However, despite being on the bench in the games against Swansea, Crystal Palace and the Capital One Cup tie against Liverpool, Zaha is yet to make an appearance this season.
In terms of providing a young player with first-team experience, Moyes' preferred option seems to be Belgian winger Adnan Januzaj, who has made four appearances during this campaign. As a result, to ensure Zaha continues to develop and mature as a player, a loan deal may be the optimal solution for both parties.
Swansea, West Bromwich Albion, Stoke City, Newcastle United and his former club Crystal Palace are all rumoured to be interested in securing the loan.
As pressure to get results continues to build on Moyes, it becomes increasingly difficult for him to trust young players. Zaha seems to be caught in a cycle where the current players are not producing results but cannot be dropped because of their experience at the highest level, of which Zaha has none.
United failed to win in their last game, a mid-week Champions League tie against Shakhtar Donetsk. The final score was 1-1, which in itself is not a bad result considering it was an away game. However, on the back of last weekend's loss to West Bromwich Albion at home, the result in the Champions League has not eased the pressure on Moyes.
Veteran midfielder Ryan Giggs believes the players are equally accountable for the abject start to the season.
"I can't put my finger on what's happened," Giggs is quoted as saying by the Daily Mail. "We have just not played as well as we can both individually and as a team."
"We know the quality in the dressing-room," he continued. "We're the champions so we showed that quality last year and we have to show it again."
The Welshman underlines that Sir Alex Ferguson leaving is no excuse for the poor performances.
"Sir Alex was a great manager and a great influence on the team and the club. You are going to miss someone like that," he said. "But I don't think that is an excuse when individuals aren't playing as well as they can. We are not playing well as a team. We haven't got injury problems as we have had in the past - there is no excuse."
© Copyright IBTimes 2023. All rights reserved.