Manchester United chief executive Ed Woodward has revealed that the Premier League champions will not offer unsettled striker Wayne Rooney a new contract. The England international has two years left on his agreement at Old Trafford.
"No contract renewals are being discussed. I am not sitting down with any player on an extension and there is no trigger date in the diary. Would we be afraid to run a contract down? Of course not," Woodward told Sky Sports.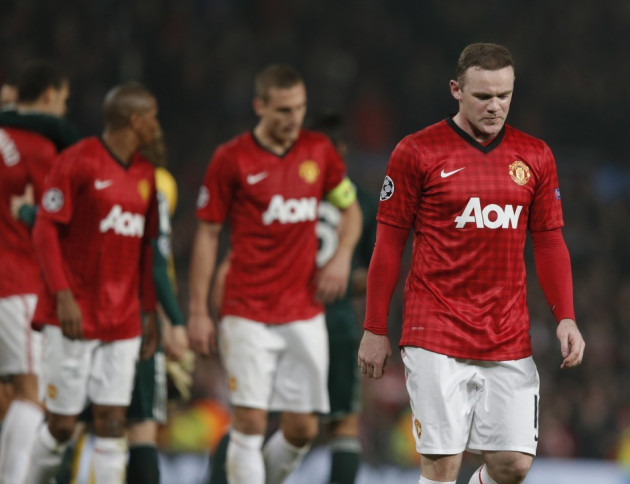 The 27-year-old has been heavily linked with moves to domestic rivals Arsenal and Chelsea, with the Mail Online reporting Arsene Wenger and Jose Mourinho are monitoring the former Everton youngster despite David Moyes having stressed the striker is not for sale.
"I think he's got a major role to play, because we need to get as many goals as we possibly can. I think Wayne can play up-top, he can play dropped in. If for any reason we had an injury to Robin [van Persie] we're going to need him and I want to be able to play the two of them," Moyes explained.
However, the former Everton manager claimed his focus would remain on the club, echoing Sir Alex Ferguson's philosophy that no one player was bigger than Manchester United.
"It's a chance for me to get Wayne right back to where he was. That's a challenge I want to take on. But I've also got to make sure we don't just concentrate on him. Manchester United isn't about Wayne Rooney. Manchester United is about the team, the club. What I won't allow is Wayne Rooney to become more important than the football club," he concluded.
The England striker has returned home from United's pre-season tour, after a hamstring injury sustained during a training session prior to the club's trip to Thailand. United played a Singha All Star XI on Saturday in the first of their pre-season friendlies; a goal from Teeratep Winhothai after 50 minutes condemned Moyes to defeat in his first game in charge.
"It's disappointing," Moyes said, speaking of Rooney's injury, "The day we left he just felt his hamstring tighten up right at the end of training and we thought there would be no problem. But after the long flight we decided we'd get him tested and scanned and have a look at things and there is just a small grade one injury there."