Manchester United defender Rio Ferdinand has urged Wayne Rooney to reconsider his decision to move out of the club this summer. The 28-year-old is being actively pursued by Chelsea and Arsenal after it was confirmed by Sir Alex Ferguson that the player has handed in a transfer request, his second in three years.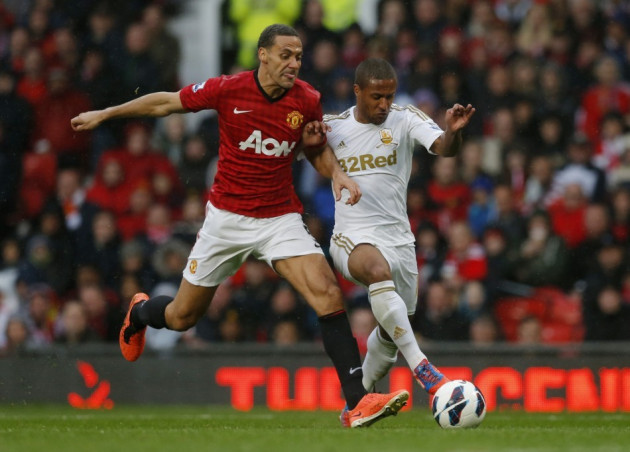 Meanwhile, new manager David Moyes has confirmed in a press conference that United are not willing to sell and will reject any advances from other clubs for Rooney's signature. However, Ferdinand is still not convinced and has asked Rooney to look into the bigger picture and ask himself if moving to some other club will guarantee him more trophies.
"I don't see where you go better from here. For instance, Cristiano has been ridiculous as a football player individually, but has he won more trophies since leaving than what we've won? That's the way I look at it. I wouldn't say that he shouldn't have gone there; it was his dream to go there, so you have to respect that. But I just look at things in a black and white way: I want to win trophies so why would I leave here?" Ferdinand said.
"Who am I going to go to who is going to win more trophies than us? Obviously you could say that Barcelona have won more trophies but I'm in my country where I'm from, and you're proud when you win the league in your country," he added.
Ferdinand revealed that he had been approached by a lot of clubs over the past few years but he kept his allegiance with United in order to win trophies. The defender won six Premier League titles with United and a Champions League trophy with the Red Devils and wants Rooney to follow his lead and carve his name in the history books.
"I've had loads of offers over the years to go to other football clubs but I've never really wanted to go anywhere. I came to Man United for one simple reason and that was to win trophies, so I could retire and say how many trophies I've won and look back and say I've made a success of my career," he explained.