Manchester United are believed to be interested in signing Celtic midfielder Victor Wanyama. The 21 year old was in excellent form against Catalan giants Barcelona in a Champions League group stage match at Celtic Park on Wednesday and opened the scoring in a shock 2-1 win for the hosts.
Wanyama was strongly linked with a move to the Premier League in the summer, with Arsenal, QPR, Stoke City, Newcastle United and Manchester City all reported as possible destinations, in addition to Old Trafford. However, the Red Devils have been the most proactive in their pursuit of the Kenyan international and Sir Alex Ferguson's brother, Martin Ferguson (the club's chief European scout) has been regularly observing the player, particularly during Champions League games. Ferguson was in attendance again for the brilliant win against Barcelona.
A transfer fee of approximately £12m has been suggested, after it was earlier revealed the Bhoys rejected a £10m summer bid from QPR. The youngster has also received praise from former United and England defender Gary Neville. However, the Scottish club is keen to hold on to their star and manager Neil Lennon quoted a £25m price tag last week, to ward off interest from United.
Wanyama is contracted to his present club till 2014 but has turned down an extension, indicating the financial aspects of the offered deal, among others, were less than he expected. The club has yet to return with an improved offer.
"Victor has informed Celtic the contract offer fell short of his expectations," Rob Moore, the player's agent, said, adding, "There were a number of aspects that fell short - he turned it down."
The African joined Celtic from Belgian side Germinal Beerschot last summer, for a bargain fee of £900,000 and has made a total of 60 appearances since then, scoring 10 goals. He has 11 caps for the Kenyan national team.
Giggs on New Ruud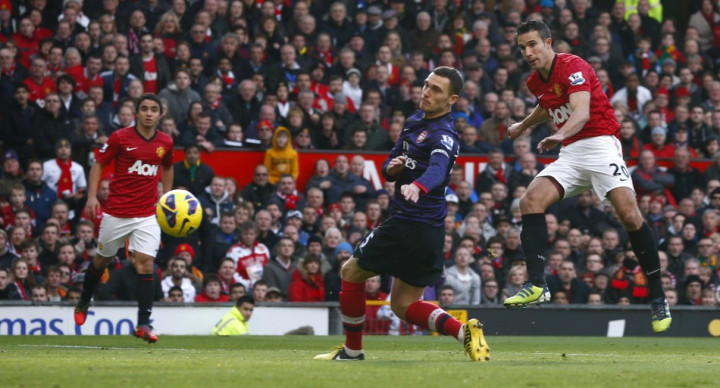 Meanwhile, United veteran Ryan Giggs has backed comparisons between summer signing Robin van Persie and another club veteran - Ruud van Nistlerooy. The 29 year old van Persie, who joined from arch-rivals Arsenal, has shown himself to be every bit as prolific a goal scorer as his older compatriot, who scored 150 goals in 219 appearances before leaving in 2006 to join Spanish champions Real Madrid; he was equally prolific at the Santiago Bernabeu.
"I read last week that a lot of the players think he's similar to Ruud in the respect that Ruud used to get a chance and more often than not he'd put them away. That's the case with Robin at the minute; his confidence is high, we're creating chances for him and he's putting them away," the 38 year old midfielder said.