Manchester United Chief Hints At Summer Dealings
David Gill admits this summer will be a busy one for Manchester United
David Gill has revealed that Manchester United are set for a very busy summer transfer window, as the club prepare for a tight title-run in with cross-town rivals Manchester City.
The Red Devils are currently top of the Premier League table, five points clear of City, and with four games to go including the Manchester derby, the club are working hard to hold their nerve and stay ahead for a record 20th title.
And with United under more pressure than ever right now, Gill is waiting with bated breath to see how the rest of the season pans out.
"It's been an amazing run and it's going to be a tense end to the season. If we do it, it will be fantastic," Gill told the official United website.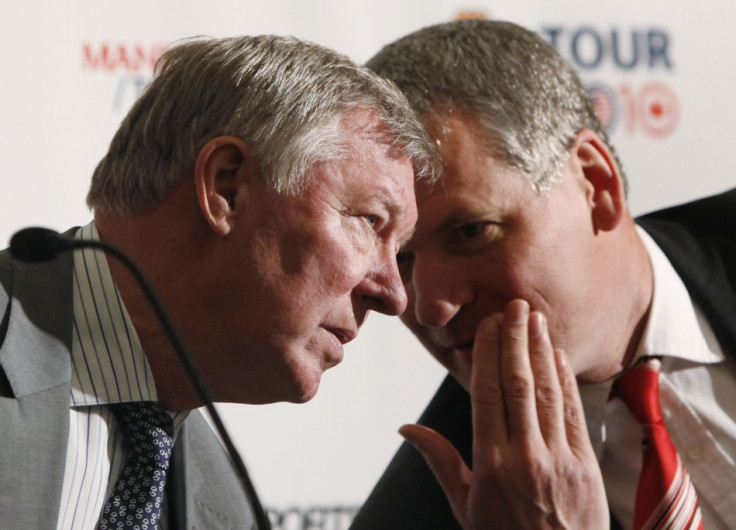 "This time of year's not good. You do get tense but we've done very well and are in good shape now - five points ahead with four games to go. It's going to be tight but it's been wonderful."
Transfers will be big on the agenda for United come summer, with Paul Pogba's contract still an issue of contention, while the likes of Dimitar Berbatov and Michael Owen possibly on their way out.
Incomings will also no doubt be hotly debated, with a long-term replacement for Paul Scholes said to be high on the club's list, while countless midfielders including Shinji Kagawa, Eden Hazard and Christian Eriksen have all been connect with the club on many occasions this season.
And Gill admits that United will be having a very busy window, with their transfer priorities already high on the agenda before the season has come to an end.
"We're looking at all that," he explained. "The work goes on all year round but obviously intensifies as we come to the end of the season in terms of players.
"There's various contracts we've got to do, we'll look at some acquisitions and there will be some players who will leave. It's an interesting time."
United are typically known for completing their transfer dealings early on in the summer, with the club boasting just a small handful of player purchases on deadline day. With that in mind, fans will be looking forward to June much more than most other football fans to follow Sir Alex Ferguson's moves.
© Copyright IBTimes 2023. All rights reserved.