New Barcelona manager Gerardo Martino has revealed it is up to Cesc Fabregas to decide if he wants to leave the club this summer. The Argentine says he wants the Spaniard to stay at the Nou Camp.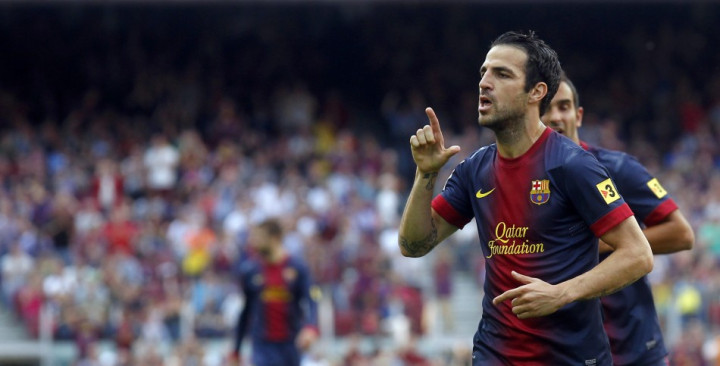 Fabregas has been heavily linked with a return to the Premier League, with champions Manchester United having already had two bids rejected. Undaunted, David Moyes's side are considering a third bid for the former Arsenal man, according to the BBC.
"I'm not thinking about Barca without Cesc. I've talked to him, I've explained my ideas. He's one of the best in the squad, but there's also a part that he has to decide. If it depends on me, he'll stay, and I believe he will, so I haven't thought about who I'd sign to replace him yet," Martino explained.
The 26-year-old came off the bench for the Catalans in a friendly against Brazilian club Santos on Friday. The Spanish champions hammered the Brazilians 8-0, with Fabregas scoring twice.
The Gunners are reportedly still tracking their former star. Arsene Wenger was previously quoted as warning Old Trafford chiefs he would move for Fabregas if the Spaniard was either contemplating an exit or was made available.
"We have the clause in the contract [a release/first option clause] so we would be on alert but at the moment that's not something we're after," Wenger said, according to a Mirror report.
Calls for Fabregas to return to English top flight are growing, with compatriot and United No 1 David De Gea the latest to join in the chorus. The 22-year-old Spaniard launched a similar offensive to bring midfielder Thiago Alcantara from Barcelona but failed, with the Spain U21 European Championship star opting to rejoin former boss Pep Guardiola at Bayern Munich.
"He will have to make the decision as to whether he wants to stay (at Barcelona) or join us. It would be a very good signing and he would help us to improve greatly," de Gea said.