Manchester United are preparing a double raid for Real Madrid midfielders Mesut Ozil and Kaka in a £45m deal, according to the Express.
The German international's future at the Spanish capital club depends on Tottenham star Gareth Bale's potential move to the Santiago Bernabeu. The Welsh international has long been linked with a move to Madrid and the Spanish club's manager Carlo Ancelotti confirmed talks.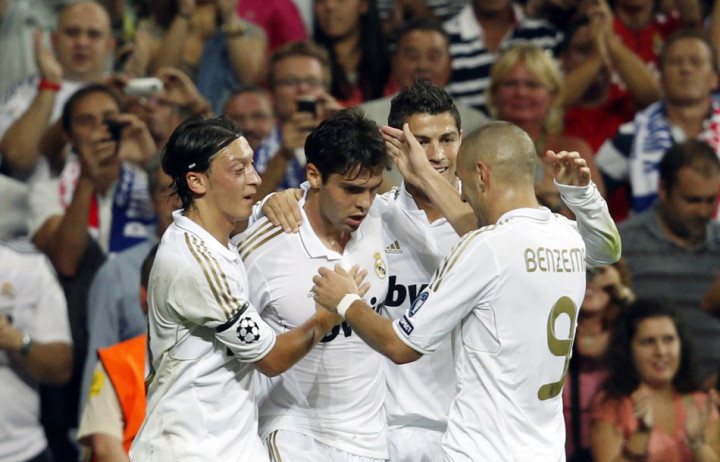 The report claims Bale's possible switch to Madrid could see Ozil drop down the pecking order. This could result in lack of playing time and the nine-time Champions League winners could let the midfielder leave before the transfer window shuts on 2 September.
United's move for Ozil will depend on Kaka as Madrid are willing to let the 24-year-old join the English champions only if they are ready to sign the Brazilian as a part of the deal. The former AC Milan star is keen to continue under Ancelotti while the Spanish outfit are ready to offload him to reduce their wage bill.
Kaka joined Madrid in 2009 and since then has failed to impress during his time in Spain. The Brazil international's wage demands could block his move to Old Trafford, leaving United to re-consider their approach to sign Ozil.
Meanwhile, United started the new season after registering a 4-1 win over Swansea City and Robin van Persie is delighted after getting Moyes his first league victory. The Dutchman and Danny Welbeck's double sealed a comfortable victory for the visitors.
"It is the first game of the league away from home. They are a great team the way they play. I love the way they play and they are very hard to play at times. It is a big win. The first goal changed the game and we got the second shortly after so it helped us," van Persie told Sky Sports.
"The first one I had a touch and felt at the time it was quite heavy so I had to take it (the shot) as high as possible. The first game of the season you just don't want to lose. We worked very hard so I'm very pleased," he added.