David Moyes says Manchester United will not be rushed into buying players on deadline day, despite the club's patchy start of the league season.
United, the Premier League's defending champions, slumped to a 1-0 defeat against Liverpool at Anfield, fuelling criticism of Moyes' squad - but the former Everton manager says he has seen more than enough to suggest the current personnel can guide his new team to success.
Follow IBTimes UK's live coverage of transfer window deadline day here.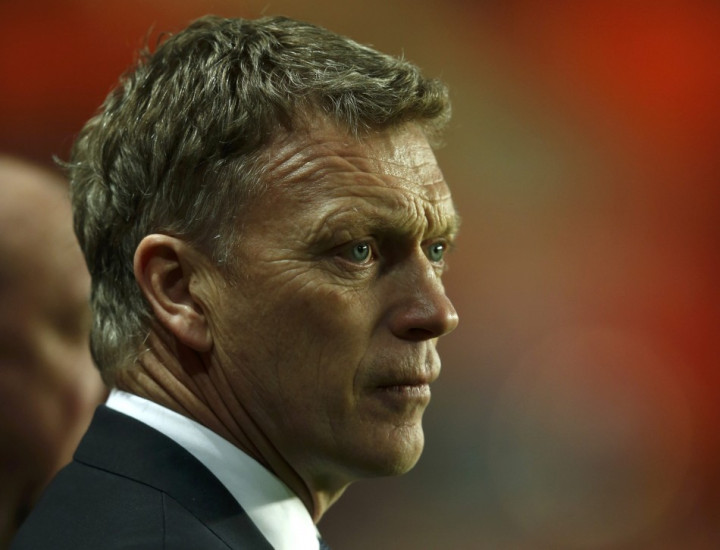 "I thought we played really well, probably the best we have played this season. We just couldn't quite find the final ball or the right finish. From what I saw today, I'm more than happy with what I've got. I wouldn't be worried if I didn't add to the squad," the former Everton boss said after the game at Anfield.
Brendan Rodgers' men secured their third straight win of the new season courtesy a first half goal from Daniel Sturridge and now lead the Premier League, with nine points from three games; United are five behind with four points, earned in a qin against Swansea and a draw against Chelsea.
"It wasn't for the want of trying. It wasn't for the amount of forward players on the pitch to try and get them to score that's for sure. What I would say is we didn't have Wayne Rooney because of injury and I'm aware we lacked a bit of something different at times," Moyes added.
United have seen bids for Spanish midfielders Cesc Fabregas and Thiago Alcantara fail, with the latter opting to leave Barcelona and join European champions Bayern Munich instead. Further bids for Athletic Bilbao's Ander Herrera, Everton's Marouane Fellaini and Roma's Daniele De Rossi have been lodged but all three clubs appear determined to hang on to their stars.
Basque youngster Herrera, who has a £31m release clause with Bilbao, has said he is happy to stay in Spain. Fellaini is understood to be keen to re-unite with his former manager but the Toffees have rejected a £36m offer. And De Rossi, believed to be valued at £10m, is keen to stay with the Serie A side and work with new manager Rudi Garcia.
Aside from the above three, Real Madrid midfielder Luka Modric has also been linked with a return to English top flight football, following his spell with Tottenham. However, given the Croatian's impressive performance in the weekend's 3-1 win over Athletic Bilbao and his status with the club's fans, it is unlikely he will leave.
Modric's team mate, German international Mesut Ozil, could be available for £40m, though, following Gareth Bale's world record move to the Santiago Bernabeu. However, Moyes may face competition from Arsenal and Ligue 1 champions Paris St Germain (PSG) if he moves for Ozil.
However, transfer talk aside, Moyes has reiterated that he remains happy with the squad at his disposal and would not make any assurances regarding deadline day signings, telling reporters at Anfield, "There isn't very long left. I couldn't give you a heads-up at the moment."