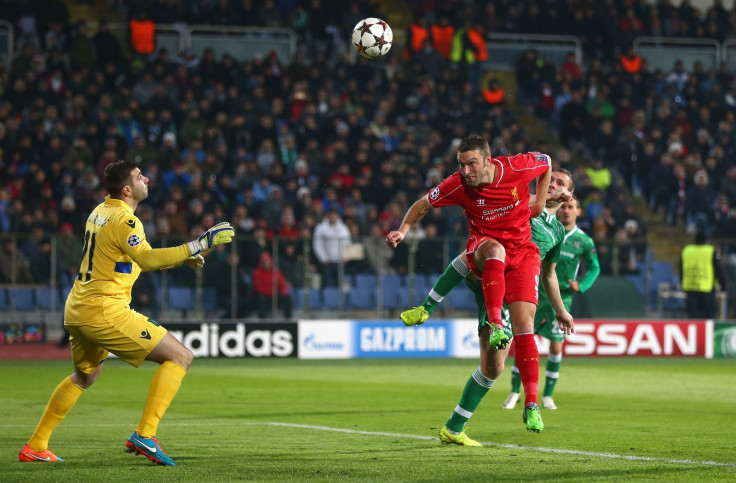 Liverpool striker Rickie Lambert has urged his team to put their best foot forward in a game which can make or break their season.
The Reds have failed to get out of first gear this season, primarily because of the departure of Luis Suarez and Daniel Sturridge's injury. Mario Balotelli's £16m move from AC Milan has also failed to have an impact as Brendan Rodgers' men struggled for score goals.
Lambert is also not been able on making it to the first team on a regular basis and has seen his side crash out of the Champions League and renew their rivalries in the Europa League, where they will be drawn into the knockout stages for the round of 32 on Monday.
Their 1-1 draw to Basel was testament of their lack of heart this season, which if not rectified soon, can see them crash out of the top four. Lambert believes that the rivalry burning between the two teams is the perfect opportunity for Liverpool to get their bearings together and put on an impressive performance to restore belief in the squad and give their season a major boost.
"I'm not saying everything can click into gear in one game and then it will all be fine. But, after the week we've had, it is the perfect match to get the team rallied and get us going again," Lambert said.
"If we can't get ourselves up for United, we can't get ourselves up for any game. The flak is flying. It's something that you can't get away from being a Liverpool player, something you have to accept.
"We were all expecting it after Tuesday and you have to put that on your shoulders and move on. Believe me, we are hurting just as much as the fans – and will try to rectify it.
"There is not much more I can say because the ­performance and the result against United is all that matters now," he added.