Robbie Fowler: Liverpool can ignite their season with a win against Manchester United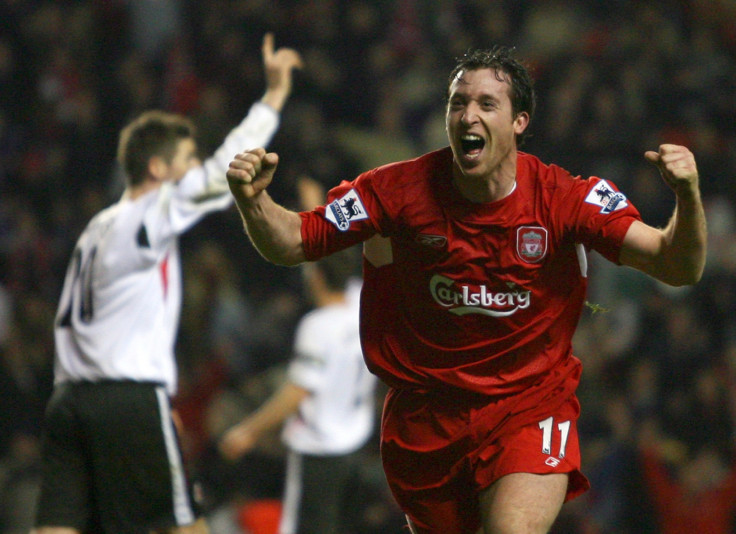 Liverpool legend Robbie Fowler told IBTimes UK that a win over Manchester United at Old Trafford can help the Reds finish in top four this season.
The Merseyside club enjoyed a brilliant run last season, where they finished second on the table. However, they have failed to emulate for this campaign as they have struggled in all competitions.
Brendan Rodgers' side were knocked out of the Champions League after finishing third in the group table, which has seen them being demoted to the Europa League. The former Liverpool striker feels a victory over the 20-times English champions will give a big lift to everyone associated with the Anfield outfit.
"Liverpool have a very big game on Sunday against their biggest arch-rivals. A very good chance to try and go to Old Trafford and get a result. If they get a result, everyone will be lifted - the club, the fans, the players and the management," Fowler told IBTimes UK.
"The win over Manchester United could ignite Liverpool's campaign and try and get to the level where they were last season."
Liverpool are ninth on the table with 21 points after 15 games and are seven points behind West Ham United, who are in fourth spot. In the last eight Premier League fixtures, the Reds have managed to win only three matches.
The former Swansea manager is under pressure and Liverpool have received a lot of criticism for their poor display. Fowler believes his former side over-achieved last season and there is still a work in progress at Anfiled to climb up the table.
"But what I will certainly say about Liverpool is that it shows how bigger the club they are in England and in the world. Everyone is talking about them - rightly or for the bad reasons for not getting the results (this season)."
"It makes me laugh because I think everyone is infatuated with Liverpool on whether they are doing well or not."
"When you're not getting good results, you start looking at different avenues or what excuse you can give. Maybe Liverpool over achieved last year and maybe they found their level (this season). They are trying to progress to further up the table," Fowler concluded.
Robbie Fowler is in India for the Barclays Premier League Live event, taking place on Saturday and Sunday in Mumbai.
The former England international, along with United legend Peter Schmeichel will be engaging with fans over the weekend, where over 24,000 people are expected to attend the event over two days to watch the live action of the Premier League.
© Copyright IBTimes 2023. All rights reserved.