Wayne Rooney believes that Danny Welbeck has put in some quality performances this season, and that the Manchester United striker is capable of taking out the player of the season this year.
Welbeck returned to Old Trafford in the summer after a successful loan-spell at Sunderland, and despite the high level of competition for a place up front in the United fold, the youngster has scored 10 goals in 34 appearances so far.
And as United look closer than ever to snatching the title from favourites Manchester City this season, Rooney maintains that a lot of the club's success has come down to Welbeck's contributions.
"There are a few candidates [for Player of the Season]... but I'd have to say Welbeck," Rooney told Inside United.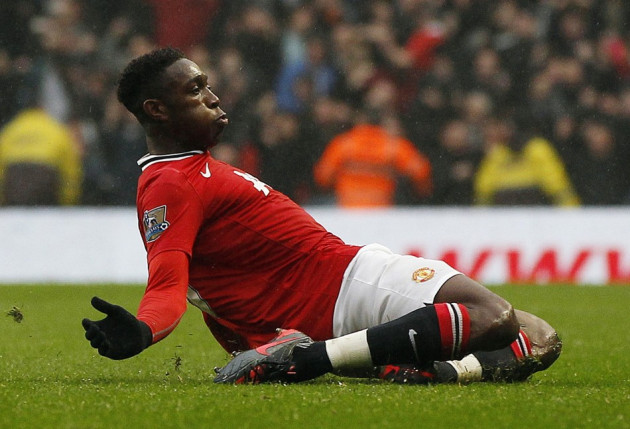 "To play so many games for United in his first full season has been brilliant. There has been a lot of pressure on him but he's done really well and scored some important goals for us.
"He got an opportunity from the start of the season and he came in and played very well and scored a few goals. He's an exciting player and credit to him for the way he's performed - he's played in a lot of matches this season."
If there's anyone that Welbeck will be looking up to as he maps out his career at United, it would be Rooney, who in the past eight years has netted the ball 175 times for the club.
And the prolific striker isn't planning on slowing down any time soon, with Sir Bobby Charlton's tally of 249 being set as a goal while he works to take United to a record 20<sup>th title.
"It would be an unbelievable feeling if I could get his record," he said. "I'm still a long way away, but hopefully, one day, I will be able to do it.
"They [Viollet and Best] are obviously club legends and to be in touching distance of their goal tally is something I'm really proud of and hopefully I will overtake them soon."
United are now five points ahead of City in the Premier League table, and face what might appear on first glance to be an easier run into the end of the season.
And with the title the club's to lose now, Rooney and Welbeck will need to be on form to keep their winning streak alive.