Jose Mourinho has confirmed that Manchester United will retain the services of Zlatan Ibrahimovic through the 2017-18 Premier League campaign. The outspoken striker signed a 12-month deal at Old Trafford in July with the option of a second season, although recently revealed that he could see himself bettering Napoleon Bonaparte by "conquering the US", describing a potential future in Major League Soccer (MLS) as a "huge option".
Ibrahimovic made a fast start to life in English football with five goals in his first five matches, but subsequently received criticism for a series of underwhelming performances that came during a lacklustre run of form for United. The 35-year-old, suspended for last weekend's home draw with Arsenal after accumulating five yellow cards, rediscovered his scoring touch following a six-game drought with a brace in the 3-1 win at struggling Swansea City and Mourinho remains eager to trigger that extra year.
"Zlatan's situation is simple: he has a one-plus-one contract with the club and we will execute the option of a second season," he told reporters before tomorrow's (24 November) Europa League Group A visit of Eredivisie leaders Feyenoord to Manchester.
"He's happy, committed and loving his life as a football player at United. This is probably the last big challenge of his wonderful career, so it is perfect for him to be here for the next 18 months and then he owns the decision of his future."
Ibrahimovic appeared alongside his manager at a press conference on Wednesday. Responding to Mourinho's claim about his future, the former Sweden captain, who won his 10th consecutive Swedish Player of the Year award this week and is set to have a statue erected in his honour at Stockholm's Friends Arena, revealed that he would likely stay for another 12 months but stressed that there have been no talks regarding that subject as of yet.
"For the moment, we haven't had any discussions," he said. "I feel good and fresh, so if I feel like I do now, probably there will be a second year. The second year becomes automatic after a while, if there is no word from me or the club."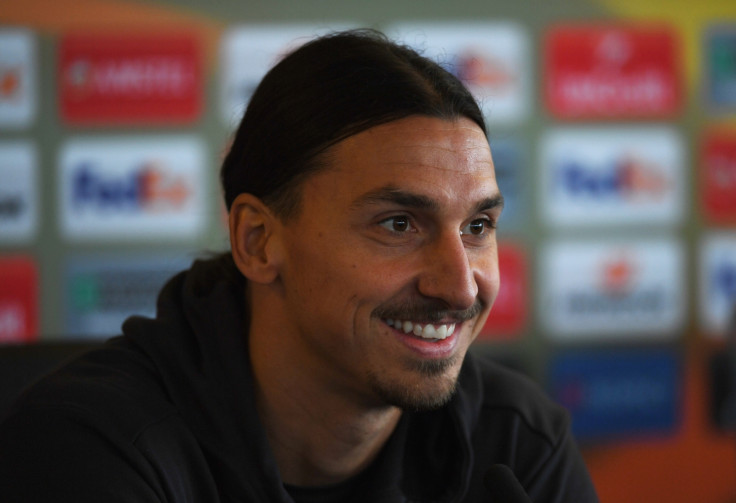 When asked when he was going to shine for United, he added: "I shine for 24 hours. But if you want me to shine even more, I will try to do it for you. I've been in the game for 20 years, and while I'm getting older, I feel I am getting better as I get older.
"The Premier League is very exciting – the game is tough, very physical. When I try to play physical, I get yellow cards, but it's okay. I don't think any team here controls the game like in other countries – anything can happen here. When I arrived, the whole city was shining – before that, I don't know how much it was shining. Now it shines for 24 hours. I'm here and I'm having a good time – I feel comfortable and settled."
Ibrahimovic also revealed he could have joined United a year earlier during the reign of Louis van Gaal, but ultimately elected to see out his contract and win a fourth successive Ligue 1 title with Paris Saint-Germain. "I was happy at PSG and didn't feel the moment was there. I came here when I was 35. I could stay at home and feel happy but no, I will travel alone and conquer wherever I go."