Extraordinary video footage has emerged of the two Manchester United fans who caused the club huge embarrassment and triggered a security investigation after veering off the beaten path during an Old Trafford stadium and museum tour on Friday (18 November). They then hid overnight in the toilets in advance of the high-profile Premier League clash with Arsenal.
The duo, Youtube vloggers Uosof Ahmadi and "Captain Reckless" Kyle Morgan-Williams, are seen sneaking away from their fellow tourists and down a corridor. Describing their plans as "nerve-wracking", they then head up the concourse to the gentleman's loos and lock themselves inside a cubicle.
Having lasted through what looked to be a very cold night, the pair almost got caught out during a security sweep when a steward spotted that the door is closed and proceeds to knock persistently and engage in conversation.
"So we made it," Ahmadi says as they emerge from their freezing makeshift bedroom and head towards the seats. "This is what you call legendary. I'm still shivering."
The footage then pans to the first few seconds of United's 1-1 draw with Arsenal before cutting to Ahmadi and Morgan-Williams explaining their deed to flabbergasted stewards and the police. They are instructed to exit the ground before being met by the head of stadium safety and security, who stresses that they need to "ask the police to come across and do checks to make sure you don't pose any security risk".
A man is then heard joking: "[There's a] flaw in the plan mate. If you're going to sleep in the toilets all night, bring some food. Basics that, mate. Absolute basics."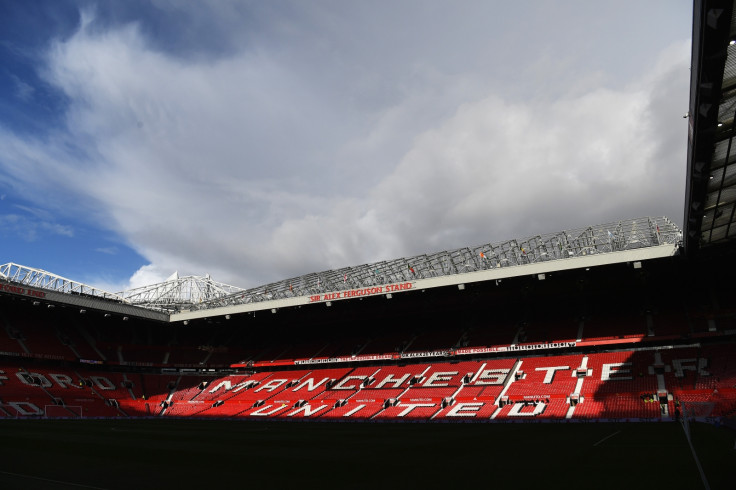 Text on the screen later confirms that the duo, who previously tried a similar stunt at Arsenal without success, were not arrested. It reads: "We were then interrogated and searched two more times. We gave all of our details. They completed all of the necessary background checks to ensure we didn't pose a threat. We were then asked to explain how we managed to do it to ensure it doesn't happen again. We were already searched when we came into the stadium and as we didn't pose a threat they released us."
They end the 19-minute clip by addressing subscribers back in the warmth of their female companion's car, where they eat pizza and Ahmadi pulls a hot water bottle from under his jumper.
Responding to the episode yesterday, a United spokesman said: "We realise people will go to any lengths to watch a game at Old Trafford but these people went too far. The fact that they and their belongings had been searched before entry means we are confident there was no risk to safety."
Old Trafford was the setting for a more serious security scare in May, when a final-day encounter between United and Bournemouth was postponed before kick-off following the discovery of a suspicious package in the toilets of the stadium's north west quadrant. It eventually transpired to be a mock pipe bomb that had been accidentally left behind by a private company following a training exercise involving sniffer dogs.