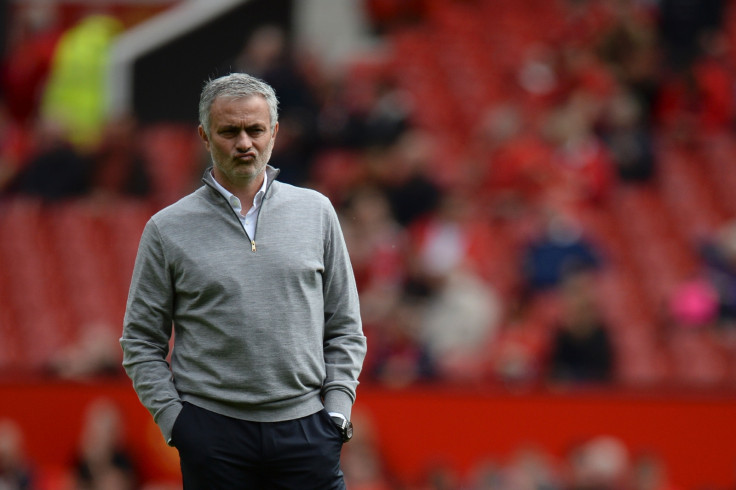 Don't judge Manchester United's season on whether they win the Europa League or not. That was Jose Mourinho's message when he addressed the media earlier in May after his side booked its place in a first European final since 2011 when they met Barcelona at Wembley.
The former Chelsea boss pleaded his case that afternoon. His side have already won the Community Shield and the League Cup, he argued, before adding a top-four challenge in the Premier League would have continued if it had not been for injuries. But even then, he admitted many wouldn't be convinced.
"I think by you media, I think you have the right to say it," Mourinho said when asked if victory in Stockholm on Wednesday against Ajax is needed if this season is to be considered a success. "And I think it makes sense to say it. I probably work, this season, harder than ever. When I analyse, I don't think that way. But if I was in your chair, maybe."
Not perhaps since 1990 have United entered a cup final where the possibility of failure had such drastic repercussions. It's now part of football folklore that the FA Cup triumph that season secured Sir Alex Ferguson the valuable time he needed to build the dynasty that would go onto to dominate English football; sparked by Mark Robins' famous third round winner against Nottingham Forest and concluded with Lee Martin's goal in the final replay against Crystal Palace.
Mourinho's future isn't under the spotlight quite as intensely as Ferguson's was, but the need for the club to win a trophy that truly sees them turn a corner as United did at Wembley 27 years ago is the same.
For so many reasons, United or Mourinho can't afford to take another step backwards. United will incur a financial loss if they fail to qualify for next season's Champions League. As part of their £750m sponsorship deal with German sportswear giant Adidas, the club will suffer a 30% reduction in payments should they lose on Wednesday.
That exact figure boils down to £21m if they fail to qualify for next season's competition, although that reduction is to be spread out over the remainder of the 10-year deal which was signed in 2014.
That loss is just a footnote, however. Another season out of Europe's premier competition is damaging enough without considering the numbers behind it; the club's reputation stands to take another kicking given the manner in which Mourinho sunk all his eggs into one basket over the last two months. The risk of it backfiring is enormous; no one knows that better than him.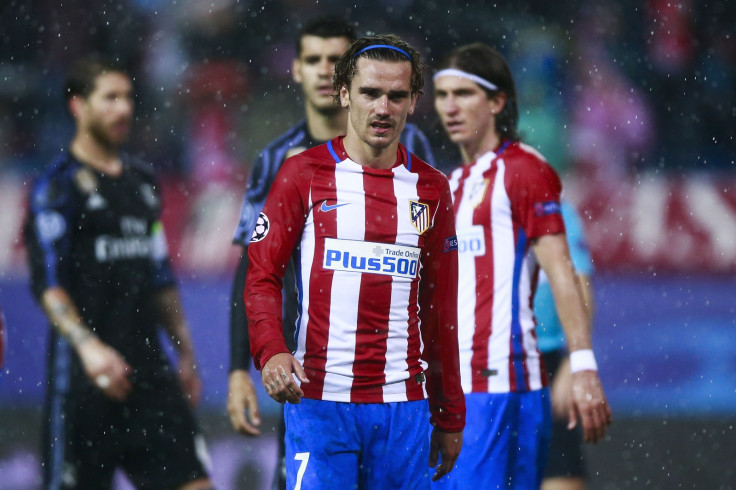 Taking the Community Shield out of the equation, winning the Europa League would mark the first time United have finished a season with two pieces of silverware since the 2009-10 campaign.
Reading between the lines of Antoine Griezmann's recent interview with French television, it seems obvious a move to Old Trafford now rests on Champions League qualification and success against Ajax could trigger a move for the Atletico Madrid and France forward. The 26-year-old, whose release clause stands at £85m, commented he will decide his future in the next two weeks. The next 24 hours could be enough.
The reality that would follow a defeat is bleak. The difference in how Mourinho's first season in charge at Old Trafford will be remembered with the Europa League trophy in the cabinet compared to without will be staggeringly different. The League Cup cannot gloss over a league campaign that ended with them sat 26 points behind the champions, having recorded their lowest number of victories in the Premier League era.
Last season's absence from the Champions League had no bearing on the club's ability to attract players. Bur surely at some point, something has got to give. Griezmann's comments suggest that moment is now upon us, where their continued absence at the summit of European football means the game's elite no longer see Old Trafford as a viable option.
Victory in Stockholm would produce a scenario whereby Manchester United have simply papered over the cracks. But who would care? Champions League football will be back at Old Trafford, a sixth place finish in the Premier League will be largely forgotten and the reasons to turn down a move to the club for the players on Mourinho's shortlist suddenly dry up.
But defeat will wipe that all out and leave the manager right back where he started – only with a heavier burden of expectation on his shoulders, with more and more wondering where the 'Special One's' spark has gone. The knives aren't being sharpened quite like they were for Ferguson in 1990, but the value of winning a season-defining trophy like the Scot did cannot be exaggerated.