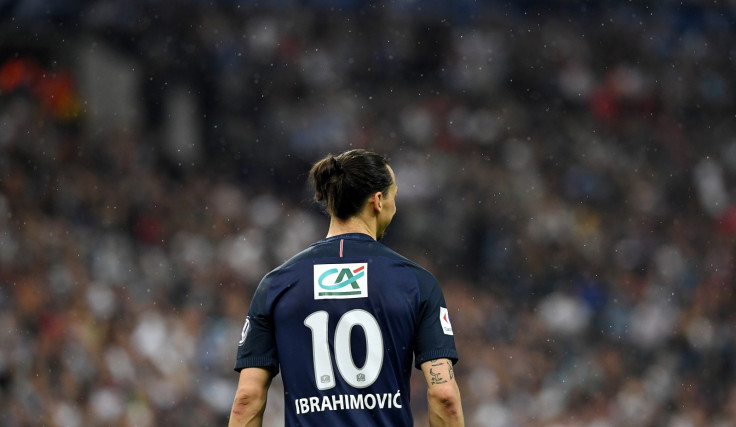 Zlatan Ibrahimovic has strongly hinted he has received an offer from Manchester United and has already decided on his next destination.
Ibrahimovic, 34, will leave Paris Saint-Germain when his contract expires in the summer, and has been strongly linked with a reunion at Old Trafford with Jose Mourinho. The former Chelsea manager is set to be named Louis van Gaal's successor at United following the Dutchman's exit on Monday 23 May.
Speaking at a press conference on 27 May, the Sweden international revealed he has received offers from all over the world.
But when asked specifically about one from United, he said with a smile on his face: "Let's see what happens."
While he remained coy on a move to Old Trafford, Ibrahimovic lavished praise on Mourinho, with whom he won the treble at Inter Milan in 2010.
"I had a fantastic time with him at Inter and we said when I left that we might work together again," he admitted. "I have spoken to Mourinho every day since I left Inter. We talk a lot.
"He is the man to bring Manchester United back to the top. If you want action, you get Mourinho. He is a winner."
The former Juventus, Inter, Barcelona and Milan striker has received offers from England, Italy and China, but while he has already decided on his next move, for now is concentrating on Sweden's Euro 2016 campaign.
"Nothing is happening at the moment," Zlatan said, the Guardian reports. "I am focused on the Euros. We have two friendlies and then we go down to France. I can't wait. I will tell you all when I want to. There are a lot of alternatives. I don't have to make an announcement before the Euros. There is a lot being written about my next move, and I enjoy reading what you come up with."