Former Liverpool midfielder Graeme Souness has criticised Manchester United forward Alexis Sanchez for going "absent" in the club's 2-1 win over Chelsea.
Goals from Romelu Lukaku and Jesse Lingard gave the Red Devils a crucial victory over their top four rivals at Old Trafford, but January signing Sanchez had minimal impact on proceedings before he was replaced by Eric Bailly in the 81st minute.
The Chile international scored on his home debut for United in the 2-0 win over Huddersfield earlier this month, but he has not scored for the club since then.
Souness said Sanchez is yet to get his career going on the right track at Old Trafford and accused him of going missing for his new club far too often.
"His career hasn't got going at United yet," the former Liverpool player told Sky Sports. "Every time I watch him, I think, 'Where are you?' When he was at Arsenal he was being the difference.
"Today he was absent, I can't think of a single thing he did in the game."
Souness was also critical of Alvaro Morata's performance as Chelsea's target man at Old Trafford, saying he would rather have Lukaku lead his team's attack.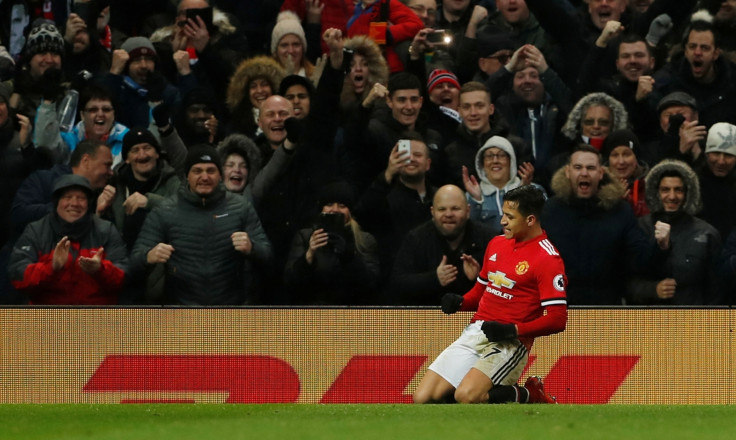 "I think he's a near-miss man," he said. "Can they give him another year to settle? Can big teams wait that long?
"His general play wasn't good enough. You swap those centre-forwards around today and Chelsea win the game."
Meanwhile, former Liverpool defender Jamie Carragher praised Romelu Lukaku for showing that he offers more than just goals to United in his man-of-the-match performance against the Blues.
The Belgian stepped up with a fine finish to cancel out Willian's opener in the first half, before his pinpoint cross was headed in by Lingard for the winner.
"I've always felt he's just a goalscorer, there isn't too much more to his play, he's not great at hold-up at times and he doesn't work the channels, but this just answers me and plenty of his critics – there is more to his game," Carragher told Sky.