Manchester United summer signing Henrikh Mkhitaryan was replaced during Armenia's international friendly fixture against the Czech Republic following an off-the-ball collision in the first half. The Czechs registered a comfortable 3-0 victory at Mestsky Stadion on 31 August, (Wednesday).
The 27-year-old moved to Old Trafford from Borussia Dortmund as he became Jose Mourinho's third of the four signings in the summer transfer window. He was involved in an incident in which he collided with Czech Republic defender Marek Suchy.
Mkhitaryan was asked to be substituted and was replaced by Alashkert's Artak Yedigaryan in the 38<sup>th minute. According to The Sun, the attacker is doubtful for the Manchester derby against Manchester City at Old Trafford on 10 September.
Mourinho's side will host Pep Guardiola's City and Mkhitaryan's absence will be a massive blow to United. He was impressive after coming off the bench against Hull City in the second half. The Red Devils scored a late winner in the stoppage time to maintain their 100% win record intact this season.
The former Dortmund man is yet to start in the league, but has made three appearances, all of them coming from the bench. His display against the Tigers saw him boost his chances of making it to Mourinho's starting lineup against City.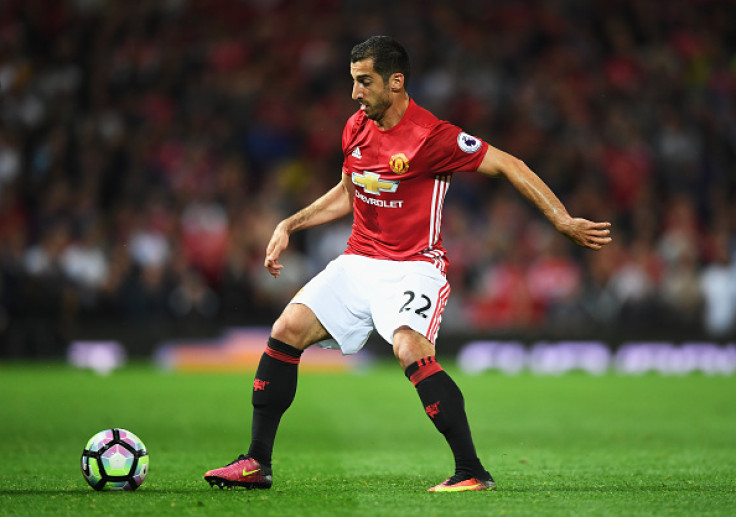 The United manager expressed his concerns as to how many players will be available for selection for the derby clash against local rivals at Old Trafford.
"We keep eight outfield players and Sam Johnstone as the goalkeeper [for training]," Mourinho told United's official website.
"We are going to lose the others and we don't know the way they train, the way they recover, the life they are going to have with their national teams.
"Some are coming back on the Monday before the Manchester City match but some are coming back on Friday. The day before Man City, we will still have Sergio Romero, Marcos Rojo and Antonio Valencia arriving.
"It will be a complicated process but we know it is like this when we have these players. And I would love all of the players to go because it would mean that everybody is being selected for their national teams."