Chelsea manager Antonio Conte says Manchester United midfielder Paul Pogba is 'a top player in all situations' and thinks his side must pay 'great attention' to him during their FA Cup quarter-final clash against Jose Mourinho's men on Monday night (13 March).
All eyes have been on the mercurial Frenchman since he returned to Old Trafford from Juventus for a world-record £89m fee, and he has been subject to substantial criticism from some quarters this season.
Chelsea boss Conte worked with Pogba at Juventus and was highly complimentary of his former comrade in Turin. The former Italy midfielder praised the France international's application in training, along with his technique and athleticism, but stressed that Pogba is not the only player that Chelsea should worry about on Monday night.
"I don't like to talk about the players of the other teams, but in this case, with Paul, I have had the opportunity in the past to train him and, yeah, we are talking about a top player in all the situations," Conte told Chelsea's official website.
"Also, in his commitment during training sessions to try to improve himself, with great technique, physically strong and great stamina – I can tell you that Paul Pogba is a top player."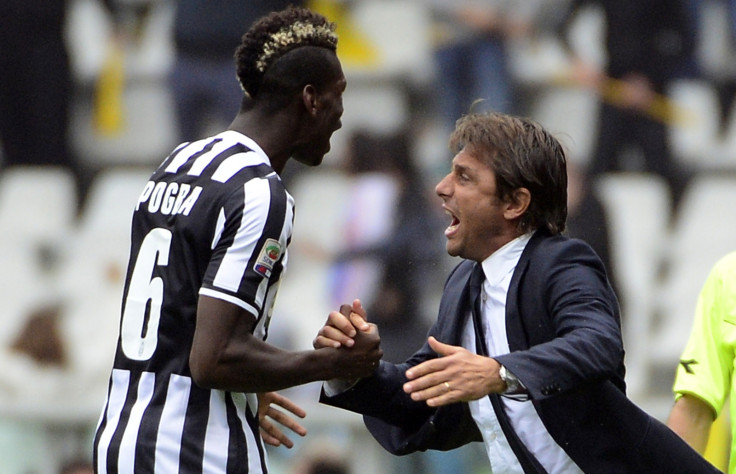 Chelsea outclassed and overpowered Manchester United 4-0 in October but the Red Devils have not tasted defeat in the Premier League since their humbling at Stamford Bridge. Mourinho could well be without any recognised strikers for the battle against his former club, but Conte is fully aware of the strength United possess.
"We are working to try to find the right solution for the whole team, not only for Pogba or for one individual player," Conte added.
"We are studying Manchester United to try to find the right solution. Paul is a really good player, we must pay great attention to him, but it's right to think about the whole Manchester United team because this team is very strong."