Gary Neville: Liverpool have great chance of qualifying for Champions League
Liverpool are five points ahead of Arsenal in fourth place on the Premier League table.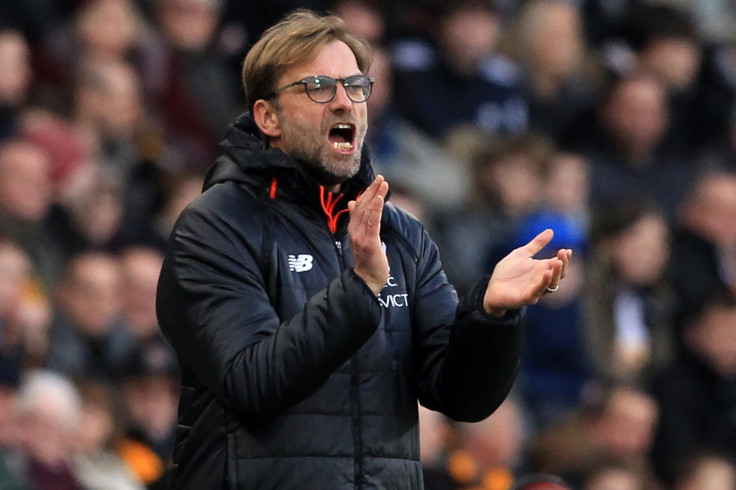 Liverpool's favourable run of fixtures gives them an edge over their rivals for a top four spot in the Premier League, according to Gary Neville.
The former Manchester United defender said the Reds had a good chance of qualifying for the Champions League next season despite recent inconsistent performances on the pitch.
Goals from Georginio Wijnaldum and Emre Can gave Jurgen Klopp's side an unconvincing 2-1 win over Burnley at Anfield on 12 March and helped them extend their lead over fifth-placed Arsenal to five points, although the Gunners have two games in hand.
Liverpool travel to Manchester City this weekend before hosting Everton in the Merseyside derby on 1 April, but face a relatively smoother run-in after that.
"There are going to be two big clubs and big managers to drop out of that top four," Neville told Sky Sports.
"You'd have to say, at this moment in time, if every team had the same games towards the end of the season, I think Liverpool could be in trouble.
"They could potentially be the weakest in some ways, but the fact they've got a really good run does give them an advantage to get in there. But it's so tight and it changes week by week."
Neville believes Liverpool's weakness against teams in the bottom half of the table this season is not a mental issue but a purely tactical one.
"I'm not sure it is psychological because it's happened so many times this year," the former Red Devils captain said. "I think there's a style and tactical issue in terms of how Liverpool play.
"We've seen some incredible performances from them in big games where teams have come at them and are open and expansive. But when Liverpool play a team who sit back and go into their shape, they don't seem to have a Plan B.
"This current Liverpool are held back by the fact they haven't got the strongest squad, but they have been helped this season by the fact they've got a good programme.
"They don't have a Plan B in terms of being able to control the game in a different style, and when teams don't allow them to use their energy to press they're far less effective. They have a great chance of getting into the top four, but they do have to overcome this style problem."
© Copyright IBTimes 2023. All rights reserved.