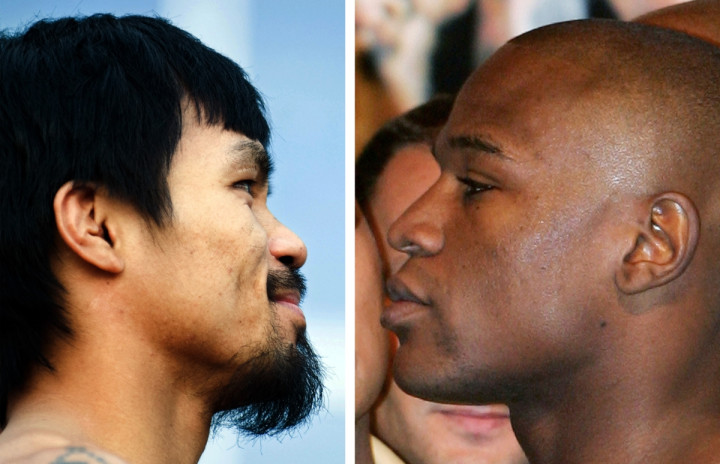 Top Rank CEO Bob Arum is confident Floyd Mayweather Jr and Manny Pacquiao will finally meet in 2015 – not just once but possibly twice in the same year.
A showdown between the two biggest names in the welterweight division has been the subject of conversation for the better part of 10 years but spats during lengthy negotiations have ensured no progress between the two.
It would appear however a breakthrough is close with Pacquiao's promoter Bob Arum confirming the prospect of the richest fight in boxing history will be enough for all parties to put their disagreements aside and sign a contract.
Arum suggests HBO, who host Pacquiao's pay-per-view fights in the United States, and Mayweather's Showtime are finally ready to do business after positive talks. Negotiations are likely to run even smoother given the absence of former Golden Boy Promotions chief Richard Schaefer, who had previously refused to do business with Arum and Top Rank.
"Both networks want this fight to happen," Arum told the San Francisco Chronicle. "All signs seem to point to the fight happening early next year.
"There is a sell-by date, where it becomes (after that) 'Who cares?' It has to happen by the first six months of next year. And if it happens, there should be a provision with a different percentage for the rematch. So that the winner is rewarded for winning the fight.
"I would love to see these guys fight twice next year."
Mayweather will defend his WBC and WBA titles against Marcos Maidana on 13 September in a rematch of their May clash earlier this year. After defeating Timothy Bradley in his own rematch in April, Pacquiao will defend his WBO title against Chris Algieri in Macau in November.
With IBF champion Kell Brook looking increasingly likely to meet Amir Khan in all-British showdown next summer, the stage could be set for Pacquiao and Mayweather to finally meet.