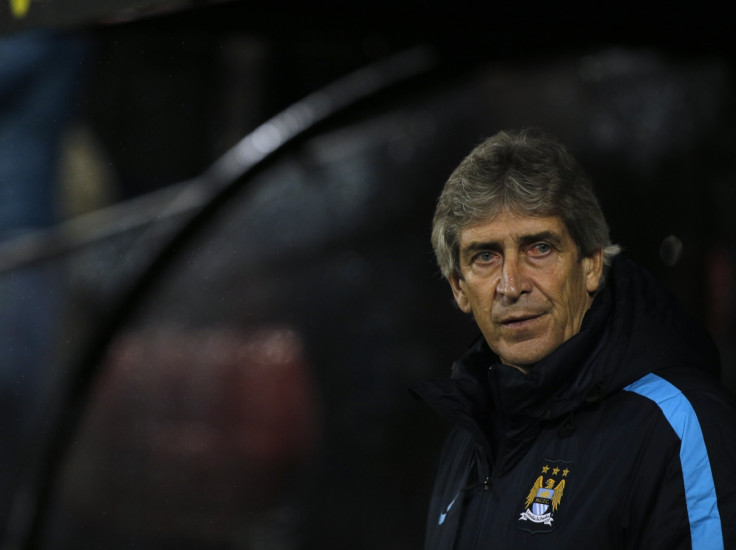 Manuel Pellegrini's agent, Jesus Martinez, has revealed that his client is open to offers any club, including Chelsea and Manchester United, after Manchester City announced Pep Guardiola will replace their current boss at the end of the season. Martinez believes that staying in England is the most likely outcome as the Chilean gaffer is "crazy" about teh Premier League.
The agent hinted that Pellegrini had forced Manchester City's hand into making the Guardiola announcement official, so he had time to think about his next role.
"We have been thinking about Manuel's future and Guardiola's [arrival] for a reasonable time. At one point we decided that we should think about it and that everyone had to know what the situation was," he said to Chilean outlet Biobiodeportes. "Now both parties have freedom to make their own decisions. City to conclude Guardiola's [appointment] and Manuel to listen to offers."
The Chilean manager moved to the Etihad Stadium in the summer of 2013 after garnering a big reputation in La Liga. He managed both the high-profile Real Madrid but also found success with Malaga and Villarreal. In the same hue, Martinez believes that while Chelsea and United would be options, he refused to rule out a trip to a smaller club.
"Van Gaal has one year left on his contract [at Manchester United] and Hiddink [has] one conditioned (to his achievements during the current season). [Pellegrini's future] does not have to be linked with Chelsea or United. It is not decided where Manuel will work next season. He will listen and discuss the offers he has and then will make a decision. Right now he has not any offers on the table," he said.
"He is open to all kind of challenges, even in England and not just at Chelsea, United or the five big clubs. Manuel has had important challenges before such as Malaga, which was wonderful. We care about projects, not whether a club is nice or ugly, because who would say that Real Madrid is not a great club from the outside, but then we see that is not that wonderful when it becomes a crusher for managers".
One way or another, Pellegrini's agent admits that staying in the Premier League would be the ideal scenario.
"The Premier League remains the most exciting for him. He has spent three wonderful years [at City] and he is crazy about this competition. But Italy is re-emerging, some clubs have an importance that did not have before."
Asked about a return to La Liga to take on a club like Valencia, he said: "He was 40 kilometres away from them when he was at Villarreal during five or six years. He went there a lot of times and he loves the atmosphere there."
Furthermore, Martinez insisted that Pellegrini doesn't feel betrayed by Manchester City, as he knew Guardiola would eventually replace him.
"When we signed with City they had a previous meeting with Guardiola to be their coach and they told us that if he was not him, it would be Manuel. And so it was, they met the deadlines that they told us about. So that's why Manuel assumed that when the City had the option of signing Guardiola they would do it. I would."