Marc Overmars has denied speculation about a potential switch to Arsenal next season and made it clear that he is happy at Ajax.
The former Dutch international is currently the director of football at the Eredivisie club, but a recent report suggested that he was disillusioned with life in his homeland and wanted a new challenge.
Overmars is said to have reached an agreement with his former club in England about taking up an executive position under Arsene Wenger, under whom he played between 1997 and 2000. He made 100 appearances for the Gunners during his time with the club and won the double in 1998.
The 44-year-old Dutchman has flatly denied the speculation and revealed that he has not been in talks with any other club as he remains committed to Ajax. Overmars is contracted to the Eredivisie outfit until 2020 and the Gunners will likely have to pay compensation in case they opt to bring him to England in the future.
"I feel good at Ajax. And there's no contact with other clubs," Overmars told Dutch publication NOS.
The former Arsenal midfielder's comments were in line with Wenger's, who also recently denied that the club had reached an agreement with the former Barcelona and Ajax winger. The French coach admitted that they were in touch but there was no discussion about a potential move to the Emirates Stadium next season.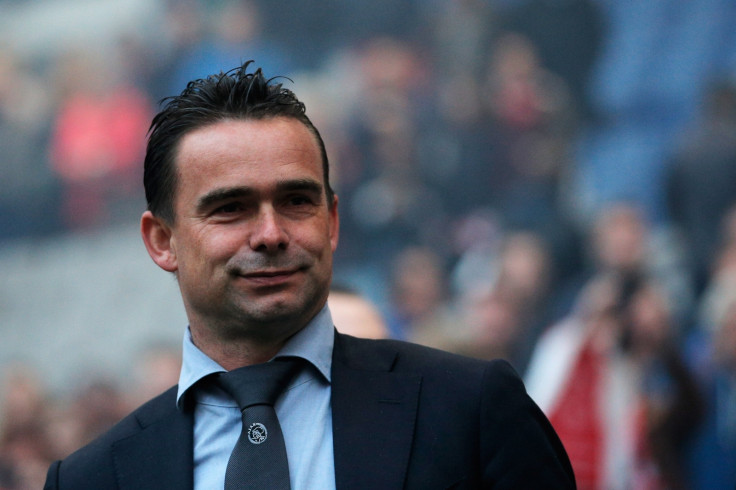 "No, at the moment he's a director at Ajax," Wenger said, as quoted by ESPN. "We have always been in touch, yes, but at the moment [there are no talks], no."
Arsenal CEO Ivan Gazidis was said to be keen on signing a sporting director at the end of last season in order to help Wenger, but the French manager outrightly dismissed the idea suggesting that he had no idea what it was.
"Director of football? I don't know what it means," a dismissive Wenger hit out after the end of last season at a press conference staged before meeting Southampton, reported football.london . "Is it somebody who stands on the road and directs players right and left? I don't understand it, I never could understand what director of football means."