Who says asking academics to measure their work doesn't pay? Buried away in the latest Research Excellence Framework – known as the REF – is the extraordinary story of how the UK's medical schools have come up trumps in their internationally ranked research work, all of which was measured by a peer review process.
Without exception, all 33 of the country's medical schools have been with ranked four stars – the highest accolade that can be awarded.
According to the Times Higher Education World University Rankings, three of the top four schools came out best for clinical, pre-clinical and health; a great example of UK higher education winning out against the mega-institutions of the US and China.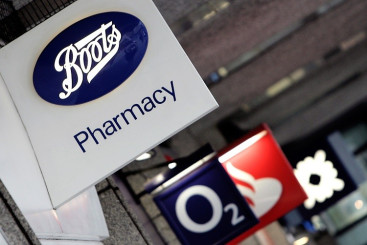 More than 3,500 clinical staff were assessed with 39% – the highest of any subject – of them producing pioneering work by all international standards.
Here are a few examples: Swansea University is one of four top centres in the world renowned for its excellence in light therapy – a treatment method now being used to cure skin diseases –alongside Boston, San Francisco and Tel Aviv.
Working with Sony UK, research medics at Swansea discovered new ways of using laser and intense pulsed light technologies to treat skin conditions and went on to work with Unilever and Boots to come up with products that are now being used to help cure millions of people suffering from such conditions.
At the University of Liverpool, academics discovered methods of surveillance and diagnostics for Japanese encephalitis, then worked on mass vaccination schemes, leading to a new vaccine that has been given to more than 200 million people. Around 854,000 cases and 214,000 deaths are estimated to have been avoided because of their work, with savings across Asia of $1bn.
Research at University of Southampton into respiratory disease has led to a new inhaled therapy that is being used by millions of people with lung conditions and which has shown positive affects in treating influenza. As respiratory diseases kill one in four people in the UK, at a cost of £2.6bn a year to the NHS, the Southampton discovery is a huge advance. Indeed, the treatment is now being looked at by the US Department of Defense for its potential to help combat bioterrorism.
Doing well in the REF – academia's version of the Premier League – is critical as it is the bar by which the government assesses the quality of each university's research and then, from the rankings, decides to whom and where the £2bn in research grants are divvied up. The new impact measure was introduced into the REF by the coalition and was met, predictably enough, with hostility by many academics who were wary about making such judgments.
Medical schools are top of the league for a good reason
Now the results have been published, they are no longer so hostile; certainly not those at the medical schools. Yet it's no surprise medical schools have emerged top of the league, as the impact of discoveries or innovation is relatively easier to measure because most useful biomedical discoveries have a direct, if not immediate, impact or outcome on their patients.
There are more examples of their work to come too: the Medical School Councils will be publishing a longer list of 40 of the most impressive case studies later this month.
MSC chief executive Dr Katie Petty-Saphon says while UK biomedical research infrastructure is without doubt an international success story, she cautions that it's also a delicate ecosystem the country needs to cherish carefully. She adds all MSC members are united behind the principle that a research-rich environment is also essential for "high-quality medical education and one that is good for patients".
And good for the country too. The UK's life sciences sector is now the third-biggest contributor to economic growth in the country: one that employs 176,000 people with an annual turnover of £52bn.
Medical technology companies – the creators and manufacturers of diagnostics and therapeutic treatments – are the biggest employer in the life sciences sector in which there are over 3,000 companies.
Without question, this dramatic growth is a direct result of the extraordinary work being undertaken in the UK's universities and medical schools funded by the Higher Education Funding Councils, the Medical Research Council, the National Institute for Health Research, the Wellcome Trust and other big charities.
Life sciences is also one of the few industries predicted to grow, not just in the UK but globally, at between four to 10% per annum over the next decade; as much driven by an ageing Western population as the younger generation in the newly developing world determined to avoid some of the worst chronic diseases now besetting the ageing West.
There's more innovation to come. George Freeman, the life sciences minister – the first position of its kind in any government in the world – has launched 11 NHS Genomic Medicine Centres around the UK as part of the £300m Genomics England initiative to harness the power of genomic science to deliver benefits to patients.
These new centres will be recruiting patient volunteers for the UK's new programme of sequencing the entire genome of 100,000 NHS patients with rare diseases and to integrate this information with the NHS's drug and disease treatment data to form the world's first integrated genomic medicine database.
Like our genes, the secret of the UK's medical school success may be hard-wired into our professors and researchers. Perhaps it's time we started sequencing them as well.
Margareta Pagano is a business journalist who writes for the Independent and the Financial News. Follow her on Twitter @maggiepagano.