Maria Sharapova: Racket makers Head to extend endorsement contract despite failed drugs test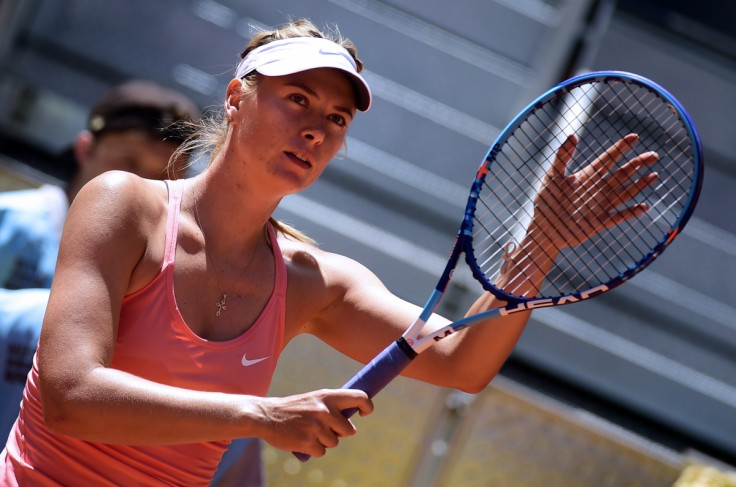 Racket manufacturer Head have announced an intention to extend their contract with Maria Sharapova, despite the recent controversy surrounding her continued use of meldonium.
The world number seven and five-time grand-slam winner held an impromptu press conference in Los Angeles earlier this week during which she admitted to failing a drugs test at the Australian Open after claiming to be unaware that the substance, first prescribed for health problems a decade ago, had been added to the World Anti-Doping Agency's (Wada) banned list in January 2016.
Such a scandal, which could lead to a two-year suspension from tennis, has predictably had a considerable impact on Sharapova's list of lucrative sponsorship deals. Nike have already announced a suspension of their relationship with the player as the investigation continues, while watchmakers Tag Heuer have decided against renewing their own collaboration. Porsche also distanced themselves until further details are known.
Head though have afforded her the benefit of the doubt. The American sports equipment company released a lengthy statement on 10 March, reinforcing that they have a strict anti-doping policy that is manifested with a clause in all of their endorsement agreements that allows them to terminate contracts with athletes found guilty. They conclude that while it is "beyond doubt" that Sharapova continued to take meldonium beyond the cut-off point clarified by Wada in December, the use of recommended doses fell well short of performance-enhancing levels, and it was a "manifest error" and an honest mistake.
On the subject of her deal, Head added: "We also know that for more than a decade, Maria Sharapova has been a role model and woman of integrity who has inspired millions of fans around the world to play and watch tennis. The honesty and courage she displayed in announcing and acknowledging her mistake was admirable. Head is proud to stand behind Maria, now and into the future and we intend to extend her contract.
"We look forward to working with her and to announcing new sponsorships in the weeks and months ahead. Maria may have made a mistake, but she has earned the benefit of the doubt and we are extending it to her. We look forward to many more years of working with Maria."
Sharapova, who Forbes claim has been the world's highest-paid female athlete for 11 consecutive years with career earnings of approximately $285m (£201m), took to her official Facebook page yesterday (9 March) in order to pay tribute to her supporters for their unwavering support and encouragement. She also reiterated her hope that she will be allowed to play tennis again, with her legal team said to be hoping for a shorter ban that could fall in line with the ones handed to Marin Cilic and Viktor Troicki that were both reduced upon appeal to the Court of Arbitration for Sport (Cas).
© Copyright IBTimes 2023. All rights reserved.