Maria Sharapova says Serena Williams hated her because of Wimbledon 2004 in new memoir
KEY POINTS
17-year-old Sharapova defeated Williams in the 2004 Wimbledon final.
Her memoir 'Unstoppable: My Life So Far' will be released on 12 September.
Maria Sharapova has revealed in her new memoir, 'Unstoppable: My Life So Far' that she believes Serena Williams never forgave her for the 2004 Wimbledon final.
Only 17 years of age at the time, Sharapova shocked the world by defeating a then-23 years of age Wimbledon champion Williams in straight sets at SW19 to win her first ever Grand Slam.
The Russian's victory propelled her to mainstream attention as she eventually became the world number one just over a year later in August 2005.
However, Sharapova claims her adversary hated her from that day for inflicting the lowest moment in her career.
"I think Serena hated me for being the skinny kid who beat her, against all odds, at Wimbledon," Sharapova wrote, as quoted by the Daily Mail. "I think she hated me for taking something that she believed belonged to her."
"I think she hated me for seeing her at her lowest moment. But mostly I think she hated me for hearing her cry. She's never forgiven me for it."
Sharapova went on to beat Williams once more that year, but has since lost every meeting, with the American boasting a 19-2 head-to-head record.
With their last meeting coming in the 2016 Australian Open, Sharapova still admits that Williams can make her feel like a little girl.
"First of all her physical presence is much stronger and bigger than you realize watching TV," she added. "She has thick arms and thick legs and is so intimidating and strong."
"It's the whole thing—her presence, her confidence, her personality... Even now, she can make me feel like a little girl."
Since their last encounter in Melbourne, Sharapova had to undergo a 15-month suspension for a banned substance and only returned to action in April of this year.
Speaking about the ordeals of her suspension, the five-time Grand Slam winner talked about how for the first time in her life, she was worried about people's perception of her.
"It was like a worm in my brain, just the worst kind of mindf**k," she explained. "I'd never felt that way before."
"Suddenly, no matter who I looked at, I found myself thinking: 'Do they think I'm a cheater? Do they think I'm a liar?' For the first time in my life, I was worried what people thought of me."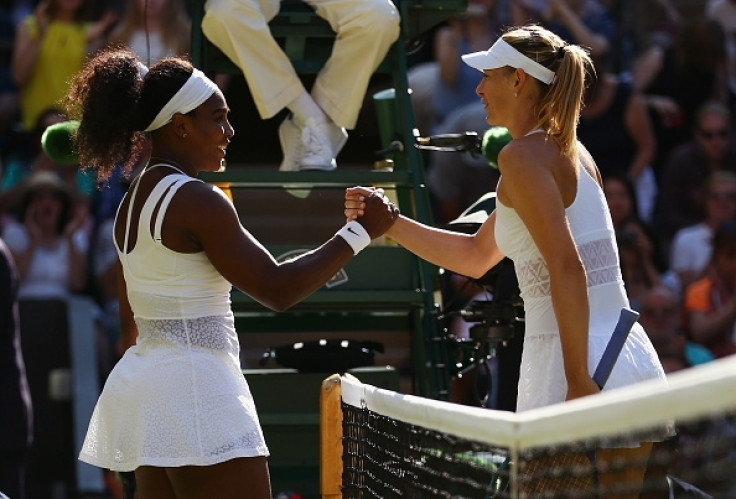 © Copyright IBTimes 2023. All rights reserved.