Roger Federer has revealed that he had a feeling that a loss was just around the corner throughout his run at the US Open, which was ended in the quarter-finals by Juan Martin del Potro on Wednesday (6 September).
The Swiss ace was pushed to the limit in his opening two games of the tournament when he needed five sets to beat Francis Tiafoe and Mikhail Youzhny. It was put down to the possibility of Federer not having fully recovered from the back injury that forced him to miss the Cincinnati Masters prior to the US Open.
The 36-year-old hit his stride in the next two matches against Feliciano Lopez and Philip Kohlschreiber, however, dispatching them in straight sets and the pre-tournament favourite looked on course for a semi-final meeting with Rafael Nadal.
But it was not to be as he was beaten in commanding fashion by the resurgent Argentine, who has had his fair share of injury problems in recent years.
Federer admitted in the aftermath that he 'did not feel safe' during the encounter as his mind, body and his game were not good enough to take him over the line.
The 19-time men's singles Grand Slam champion has had a strong year thus far and revealed that he did not have a similar feeling during his triumphant runs at the Australian Open and Wimbledon earlier this year.
"It should hurt, and it does," Federer said, as quoted on ATP's official site. "Of course, you're always disappointed when you lose in the very moment. It's terrible to think of what lies ahead, packing bags, going home. It's just annoying as a tennis player.
"It was one of those matches where if I ran into a good guy, I was going to lose, I felt. I don't want to say I was in a negative mindset, but I knew going in that I'm not in a safe place. Might have depended too much on my opponent, and I don't like that feeling. I had it throughout the tournament, and I just felt that way every single match I went into," the Swiss ace revealed.
"I didn't have that feeling at Wimbledon or at the Australian Open, and that's why rightfully so I'm out of this tournament, because I wasn't good enough, in my mind, in my body, and in my game to overcome these three pillars.
"If you're missing all three, it's going to be tough. I'm okay with it, and I tried until the very end. And smashing certain stuff into the net that I normally wouldn't, smashing forehand volleys into the back fence, I mean, that stuff sucked. Honestly, it was terrible. Juan Martin did well," he added.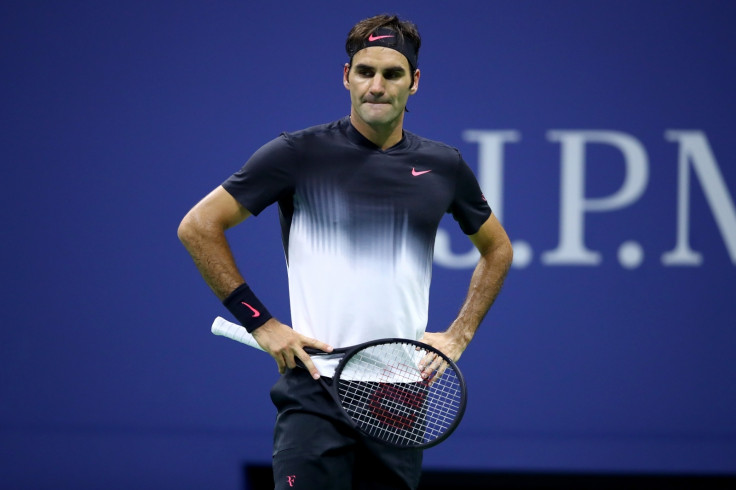 Federer's loss to Del Potro gives Nadal a chance to strengthen his position at the top of the world rankings. The duo will be the top-two players when the rankings are recalibrated on Monday (10 September). The Spaniard can take a commanding lead if he wins the tournament.
The Swiss tennis star is disappointed that he could not fight for it at Cincinnati or at Flushing Meadows, but made it clear that he will be fine even if he does not attain it this year. However, It is not impossible for him to become number one, with a number of tournaments still to go before the end of the year.
Federer is now looking to recover completely from the loss and any minor injury troubles before returning to the practice courts and finishing the season strongly. His next appearance on court is likely to be at the Shanghai Masters in the second week of October.
"I regret that I didn't get the opportunity to fight for the World No. 1 in Cincinnati," Federer said. "But that's maybe also part of the process, and I'll be fine even without No. 1. I have had a great year thus far.
"I have big priorities for the rest of the year, and I usually play very well towards the end. Now I just really need to recover and go back to the practice courts and hopefully just finish strong. Whatever that may be, I just want to play good tennis and enjoy myself."