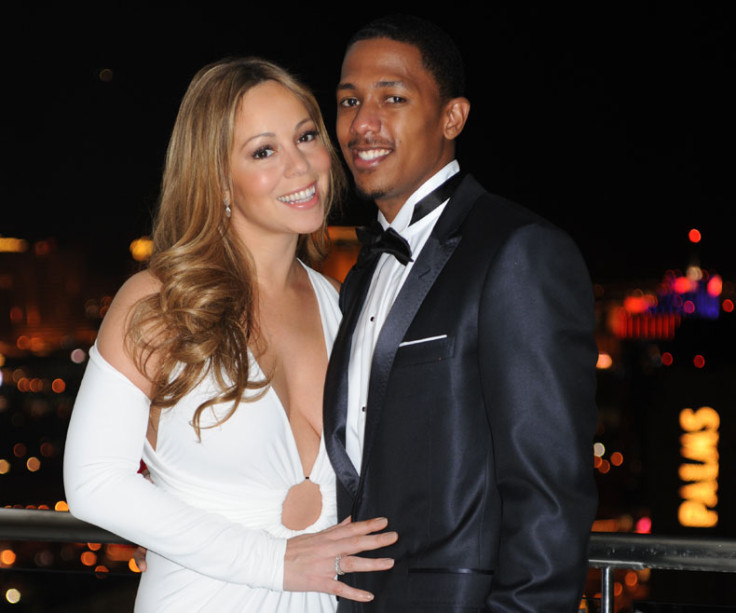 It looks like Mariah Carey's newly announced residency at Caesars Palace was just what she needed to distract her from her personal life.
According to TMZ, Nick Cannon has initiated divorce proceedings against the pop diva, six months after their split.
The website reports that the America's Got Talent host filed papers on 12 December, just days after Carey made headlines for missing her rehearsal for the 2014 Christmas Tree Lighting special at the Rockefeller Center. At the time it was reported that she was on the phone with her lawyers hashing out the terms of their divorce settlement.
But since Cannon allegedly decided to give her divorce papers as an early Christmas present, he will not be entitled to a share of his soon-to-be ex-wife's blockbuster Las Vegas payday.
In August 2014, the couple confirmed that they were living apart after six years of marriage. Weeks later Cannon replaced his enormous 'Mariah' tattoo with a giant Jesus inking. His new tattoo shows Jesus on the cross with angel wings coming off the end.
But despite their differences, the former lovebirds are staying cordial for the sake of their three-year-old twins Moroccan and Monroe.
"It's truly just staying focused on family and what's right and getting through these times and just doing what's right for the kids," Drumline star Cannon said during an appearance on the Meredith Vieira Show.
"We've always been people who are kinda on the go, coming and going, so their life hasn't changed one bit," he added. "We spend holidays together, we do everything that we're supposed to do together."