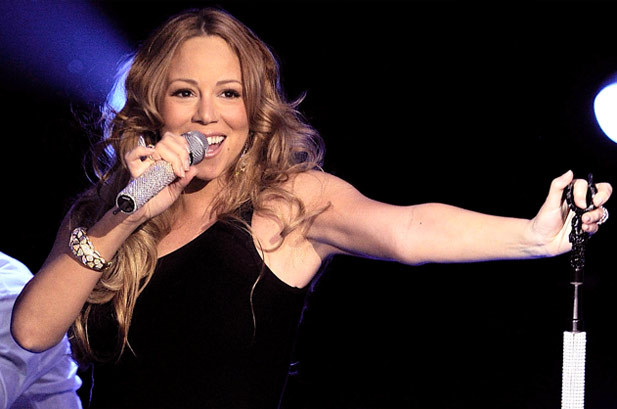 It looks like 2015 will be Mariah Carey's biggest year yet.
According to New York Post's Page Six, the Grammy-winning diva is preparing to follow in the footsteps of Celine Dion after bagging multimillion dollar residency deal at Caesars Palace.
The newspaper reports that the Hero hitmaker is in negotiations with bosses at the Las Vegas hotspot for a performing stint.
Although her signing fee has not be disclosed , it is believed that she stands to earn more than the $30 million Britney Spears is receiving for her two-year residency.
However, a source suggested Carey may have reservations about the deal.
"Mariah doesn't want to go to Vegas. She put out feelers to the Borgata in Atlantic City and the Mohegan Sun in Connecticut about a mini residency," the source said.
"She wants a stable, high-paying gig that will keep her close to her New York home. Mariah is crossing her fingers that she can figure out a way to make money on her own turf."
Sir Elton John, Rod Stewart and Celine Dion are just a few of the names Caesars Palace resort has hosted.
If the deal goes through it could be the fresh start 45-year-old Carey needs following her public split from husband Nick Cannon.
In August, the couple confirmed that they were living apart after six years of marriage. Weeks later Cannon replaced his enormous 'Mariah' tattoo with a giant Jesus inking. His new tattoo shows Jesus on the cross with angel wings coming off the end.
But despite their differences the former lovebirds are staying cordial for the sake of their three-year-old twins Moroccan and Monroe.
"Mariah had a heartfelt conversation with Nick last week and they decided that they needed to put their feelings aside for the twins," an insider recently told Closer magazine.
"Things between them got so toxic after Mariah accused Nick of dating other women too quickly, but now she's realised they both need to move on for the sake of their kids."