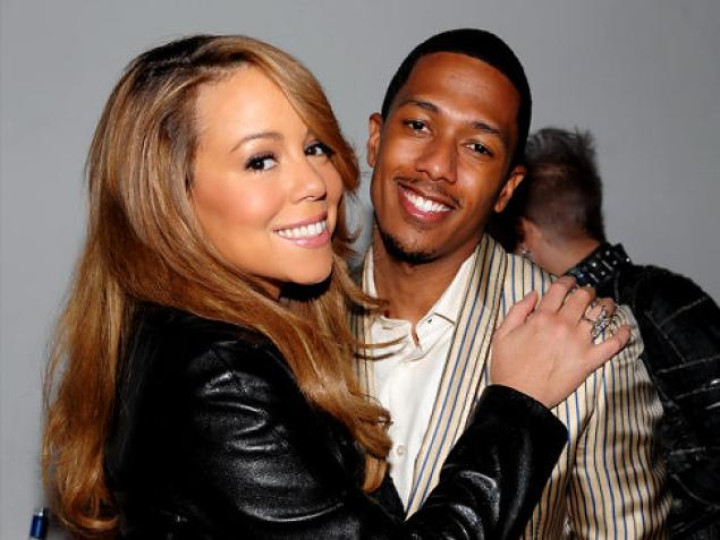 After their much talked about split, Mariah Carey and her estranged husband Nick Cannon have moved on in their respective lives, both personally and professionally.
While the Elusive Chanteuse is cuddling up with her kids in Australia, the America's Got Talent host is busy increasing his net worth after the separation.
The singer was spotted spending some cute moments on a boat trip with her daughter Monroe and son Moroccan and shared the picture on her Instagram account.
The 44-year-old singer was spotted sans make up while letting her naturally curly strands loose as she cuddled her son during her Australian concert tour.
Meanwhile, it appears that the split has favoured Cannon as the father-of-two will be hosting the highly publised show Lifestyles Of The Rich And Famous, Hollywood Take reported.
"Lifestyles Of The Rich And Famous focuses on the lives of the wealthiest people in the world. The revival will include segments on the billionaires' favorite gadgets and hangouts while also featuring their charity work," the report from the website reads.
Though NBC has ordered pilot episodes for the upcoming series, Cannon will reportedly receive a hefty amount for hosting the show, thus clearing the air that he is 'struggling with his net worth'.
"He is working like 12 gigs now and is worth close to $70 million. He's the breadwinner while Mariah has been overspending and draining her fortune," a source told Hollywood Take about Nick Cannon's increasing net worth post their spilt.
Apparently, Carey and Cannon divorced mainly due to the singer's splurging habits. According to a report, Carey spent almost $85,000 to glamorise herself up for a photo shoot.
"She is used to being treated like a princess and waited on hand and foot," a source close to Mariah Carey told Radar Online.
"Nick treated her that way at first, but then his career took off and his priorities shifted. He thought she had this incredible work ethic, but she's become more like a housewife."