The former Royal Marine Sgt Alexander Blackman, who shot dead an injured Taliban fighter in Afghanistan, has been released from prison, say campaigners.
Blackman, who was known as 'Marine A' during his trial, has spent more than three years in prison after killing the injured insurgent in Helmand Province in 2011.
In 2013, the 42-year-old former sergeant became the first British serviceman to be convicted of murder on a foreign battlefield since the Second World War.
Blackman was originally sentenced to life imprisonment, with a minimum term of 10 years, but last month his sentence was quashed.
The Court Martial Appeal Court reduced his sentence to diminished responsibility manslaughter and he was handed a seven-year sentence on 28 March, but due to time served he was due to be released "within weeks".
The campaigner group Justice for Marine "A" said the time and date of Blackman's release will remain secret due to privacy and safety concerns.
It had been reported by The Times that intelligence suggested that there were five plots to attack Blackman while he was in Category C Erlestoke Prison, near Devizes, Wiltshire. It also said that he will receive police protection when he leaves prison.
The campaign group posted a statement on Facebook prior to Blackman's release, which said: "We are delighted to announce that Al will finally be released tomorrow after what has been a well fought battle by you all.
"We will of course be posting more updates but can we please remember that this is a tense time for the family and that they have asked for some privacy. #justiceformarineA".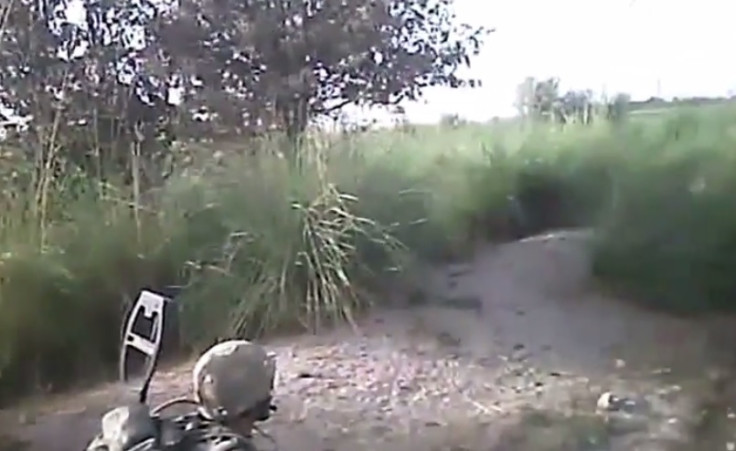 Blackman, from Taunton in Somerset, was investigated after body-cam footage was found which showed him shooting a severely wounded Taliban fighter at point-blank range.
As he fired the killer shot into the man's chest, he could be heard saying: "Shuffle off this mortal coil, you c***."
He then told fellow soldiers: "Obviously, this doesn't go anywhere, fellas. I just broke the Geneva Convention."
In March this year judges ruled that Blackman, who was serving with the Plymouth-based 42 Commando, was suffering from an "abnormality of mental functioning" at the time of the killing.