A former Royal Marine who killed a wounded Taliban fighter in breach of humanitarian law in Afghanistan will receive police protection upon his release next month.
Alexander Blackman, formerly known as Marine A, is now believed to be a terrorist target after his murder conviction was downgraded to manslaughter earlier this month.
He was originally handed a life sentence with a minimum of 10 years in prison, but after receiving a new seven-year sentence on Tuesday (28 March), Blackman could be released in a matter of weeks after having already served more than three years.
In 2013, the 42-year-old former sergeant became the first British serviceman to be convicted of murder on a foreign battlefield since the Second World War.
The case arose after army investigators incidentally found body-cam footage from 2011, which showed Blackman shooting a severely wounded man in Helmand Province at point-blank range.
As he fired the pistol into the man's chest, he could be heard saying: "Shuffle off this mortal coil, you c***."
After killing the man, he told his colleagues: "Obviously, this doesn't go anywhere, fellas. I just broke the Geneva Convention."
Blackman was this year cleared of murder after five appeal judges ruled his murder conviction should be downgraded on grounds of diminished responsibility as he was suffering from a mental illness when he pulled the trigger.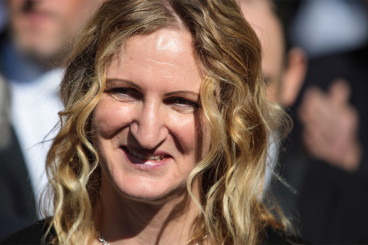 Following a campaign started by author Frederick Forsyth backed by the Daily Mail, a courtroom packed with Blackman's family and military members rejoiced when the soldier's sentence was reduced.
Blackman's wife Claire, 45, told The Times that she was "overjoyed" with the result, but spoke of how she and her husband have been warned of potential terrorist attacks targeting them.
She revealed that the couple, from Taunton in Somerset, received advice on how to upgrade their security at home as well as being told to minimise their online activity.
The Times also reported that intelligence suggested plots to attack Blackman in prison were formulated on five separate occasions.