The Ministry of Defence (MoD) has released previously unseen video footage of the moments before Sergeant Alexander Blackman shot dead a wounded Taliban fighter in Afghanistan in 2011.
Blackman, also known as Marine A, was sentenced to life by court martial in 2013 for the killing. A three-day appeal will begin on 7 February .
The footage, shot on three separate helmet cameras, records two Taliban insurgents attempting to attack a British outpost in Helmand. An Apache helicopter is heard defending the base, firing repeatedly from a 30mm cannon as the Blackman's foot patrol shout encouragement.
However it soon becomes apparent that the jihadist is still alive. One soldier says: "They've missed him" and "error, after error, after error."
Shortly afterwards, Blackman and a fellow marine approach the wounded fighter. Previously released audio captures the moment Blackman shoots the man in the chest, saying: "shuffle off this mortal coil."
During his court martial hearing, the jury heard how Blackman believed the man to be already dead,. However, this claim was rejected, and alongside his sentence. Blackman was dismissed with disgrace from the military. He also had an application for bail turned down in December 2016.
The verdict caused consternation among serving and former members of the military, many of whom are expected to attend London's Royal Courts of Justice to support the appeal.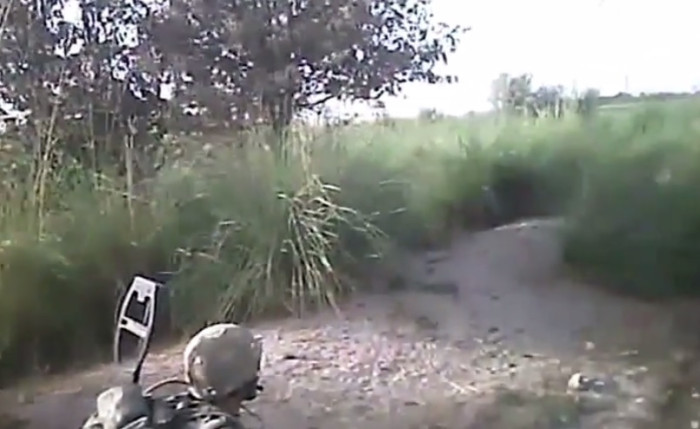 Campaigners want Blackman's murder verdict to be reduced to manslaughter on the grounds he was suffering from Post-Traumatic Stress Disorder when he pulled the trigger.
The MoD released the footage at the request of a group of news organisations, including the BBC. However, the Court Martial Appeal Court ruled however that the full recording will not be released.